An intense burst of Mainlandization hits Hong Kong over a 30-hour period, as the Vacuous Express high-speed rail link opens (I was spared attending), and the government officially proscribes the Hong Kong National Party.
The primary purpose of the grotesquely expensive high-speed rail line between Shenzhen and West Kowloon is symbolic. To Chinese officials, the most important thing is that the maps now show the national high-speed rail network extending across the border. Hong Kong thus takes its place alongside Shanghai, Wuhan, Guangzhou and dozens of other destinations on the bullet-train timetable. Another example of the city's offensive exceptionalism has been eliminated.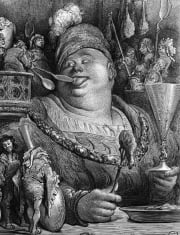 A secondary aim was to feed some HK$86 billion of the Hong Kong people's money to the engineering and other interests. Mainland state-owned construction giants, local developer-linked contractors and foreign groups would all have gobbled their share. That could have paid for (say) a 20% increase in the entire healthcare budget for six years.
Which brings us to the relatively peripheral third purpose of the project – to serve as a transport system. New Territories residents will continue to cross the border by other means rather than come down to West Kowloon. For other Hongkongers, the new link probably rivals cross-border bus/train combinations for trips to certain (not especially compelling) mid-size cities in Guangdong and a bit beyond. But most passengers will be more Mainlanders flooding into Hong Kong as tourists – part of Beijing's policy of punishing the city for its foreign-influenced past.
All the above also goes for the HK-Zhuhai Bridge, due to open soon.
The banning of the (barely existent) HKNP is also symbolic and ordered by Beijing. Rather than sacrificing billions of dollars, Hong Kong will pay a price in terms of freedom of association and opinion.
The pro-independence group asked for (and received) more time to reply to the official police request for the ban, and then handed in a response after the deadline anyway. It's as if they are inviting, goading or daring the judiciary to tarnish its own integrity – assuming this ends up in the courts – by allowing the government's decision and accepting the laughable claim that Andy Chan and his little band of followers threaten national security. If so, it would be a necessary, maybe brilliant, theatrical tactic. Why grace this farce with a serious defence?
The ban, and subsequent criminalization of opinions, and concurrent degrading of rule of law, are inevitable in any case. You are in a Leninist regime.