When I was a kid, financial institutions gave children free plastic piggy banks. The idea was to nurture the all-important habit of saving – thus steering us little ones onto the path to economic security and happiness in adulthood. It worked. Perhaps it worked too well. Somewhere along the way, they changed their mind.
For years (until they apparently slunk away in a silent huff) HSBC sales staff badgered me to upgrade my credit card to a special Exciting Exclusive Plutonium version that comes with an incomprehensible points system, free espresso machines and Privileges. I regularly receive letters urging and almost begging me to borrow money that my Personal Relationship Manager can see from my account I have no use for. But the global economy is now teetering on the brink of recession, and humanity's only hope is for selfish people like me to play my part and buy crap that I do not need. They have actually set me a monthly spending target…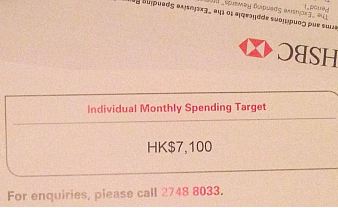 While I am trying to work out how to obey this directive – Tesco Midget Gems on special offer at Vanguard sound tempting – here's the story of Edward Snowden crashing out with nonplussed refugees in Hong Kong slums during the 12 days he went into hiding in 2013.