They said it could not be done! The most nauseating moment on RTHK this morning should, by rights, have been the discussion with Priscilla 'Rat Queen' Leung, the clueless, talentless, graceless and most-things-less pro-Beijing legislator from Kowloon West. Yet she was left standing by Junius Ho, Priscilla's newly elected colleague from NT West.
Rather than being devoid of noteworthy characteristics, Ho has them in abundance – ranging from odiousness to sliminess to creepiness to endorsement by the Liaison Office. After some variant of Beijing-linked lowlife saw off rival candidate Ken Chow through unspecified menaces, Ho narrowly won a seat with a lame 35,600 votes. The RTHK interview presented a good opportunity to be at least slightly modest for a moment. But instead he decided to gloat about land activist (and brave critic of Ho's village mafia buddies) Eddie Chu, who won a resounding 84,100 votes. Smirking so much it was obvious even over the radio, Ho mocked that he would not have won his seat if the pan-dems had organized their supporters more effectively and not 'wasted' surplus votes on Chu. Priscilla Leung never seemed so charming and huggable.
The big question is: What will Beijing do now? The answer probably lies in the nastiness and arrogance displayed by Junius Ho upon getting far fewer votes than the pan-dems, and even then only with assistance from various gruesome quarters. He is the personification of the Communist Party's United Front tactics: the exercise of control over Hong Kong through the co-option of grubby interest groups who leech off the rest of the economy and population. It is an extraordinarily inefficient and difficult method of gaining influence over a community – to buy support from unpopular parasitical groups, rather than simply win the approval of the masses through decent governance – but it seems this is the only way Communists know.

Willy Lam foresees malevolent, vindictive clampdown, including another attempt at Article 23 national security laws. This sounds about right. Ramping up the force and obnoxiousness and threats is, again, the only solution to opposition Communists can envisage. In Xinjiang, Chinese officials are trying to force Muslims to do tai chi in the parks every morning, to make them more normal and happy. Lam predicts similarly subtle demographic and economic absorption for Hong Kong, perhaps through more Mainland immigration and more eradication of economic diversity in favour of Mainland-oriented tourism/shopping/hellishness, to force the uppity and ungrateful city to become more dependent on the glorious motherland, thus servile and pitifully grateful and adoring.
Actually, we should reframe the question: What will Beijing do if/after the courts order new elections in which formerly screened-out pro-independence candidates can run? The answer is, presumably, 'all of the above, plus extra mouth-frothing and extreme going-ballistic'.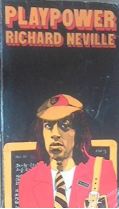 An interesting departure-combo today: anti-Communist/abortion/women's rights woman Phyllis Schlafly and counterculture publisher/journo/author Richard Neville. It would be fascinating to eavesdrop on them sharing memories of the late 60s-early 70s as they stand in line at the big reception desk in the sky.