Quite a well-organized typhoon this: stay in bed late, catch up with some reading, leisurely lunch and still time for a pre-Typhoon Signal 3 nap, then into the office for a three-and-a-half hour workday. We should do this more often.
Spotted in Wyndham Street – evidence that the arrival of Hooters makes the other once-tacky bars in the area look somehow classy, sophisticated and, in the case of one called Tivo, quite witty…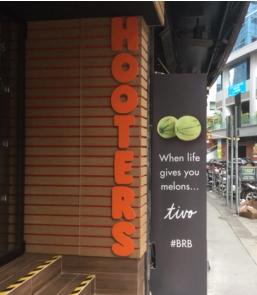 And further along on Hollywood Road – a head shop (or whatever they're called these days). I guess our moral guardians at the Society for Truth and Light, police, Obscene Articles Tribune, media, Voice of Loving Hong Kong and so on are too clueless to know what it is. And yes, the people next door have a Starry Lee poster…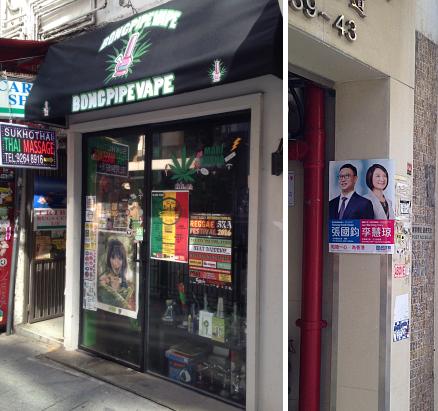 Maybe the bong vendors put it there as camouflage.