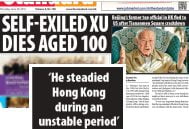 Xu Jiatun, Beijing's top official in Hong Kong in the 1980s, has died. This is noteworthy, although no-one can quite say why. He 'reached out to all sectors' (or at least worked hard co-opting the tycoons) and famously defected after the Beijing massacre in 1989. Despite this, he remained loyal to the principle of Communist one-party rule, and occasionally ranted about the threat to China posed by the evil USA, from the comfort and safety of his home in Los Angeles.
Apart from that, he featured in one of my old art-drawing-things – which after some rummaging around in a dusty corner, I have located.
I would date it at 1987-ish. This is before Windows Paint, the Internet, PhotoShop, colour monitors, or indeed any 'devices' other than toasters and (used in the creation of this work) photocopiers.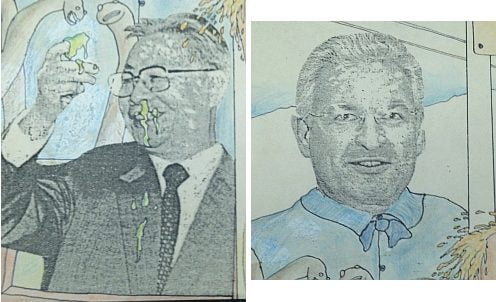 It was exhibited at the Fringe Club, which in those days took its role as a home for the dispossessed, marginal and genuinely sub-culture seriously (now it's all fancy and trendy and sponsored by champagne brands). Bonus marks for anyone who can name the well-connected anti-democracy Teutonic dignitary behind Xu.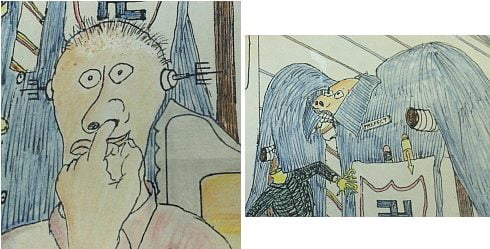 Needless to say, it is all very deep and meaningful…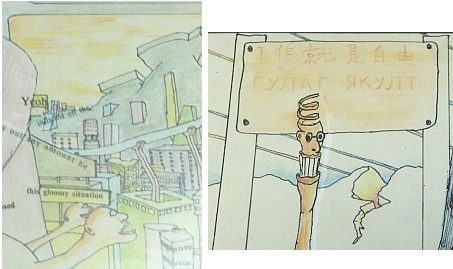 …and bursting with allegory and symbolism.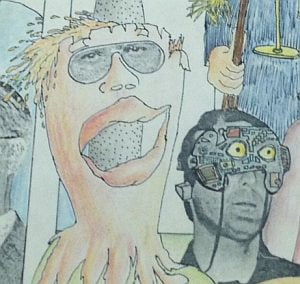 Or not.
I guess the Xu eulogizing is partly a nostalgia thing. In a similar vein, I declare the three-day Reunification With the Motherland Weekend open with something strictly for the outdated and tasteless – the whole of Oz online.