Normally, a Hong Kong headline starting with the phrase 'CY Dives…' will be about opinion polls and the Chief Executive's latest plunging therein. So it is a surprise to see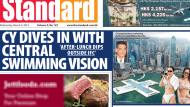 these words today on the front page linking Leung with aquatic sports – specifically a suggestion he has made about creating a swimming area in the harbour near Central.
I've long thought an artificial beach in this location would be great. Paris, after all, has done it. Even if the practicalities are daunting, it's a good idea in principle. Better than some stupid Ferris wheel. But it seems CY and I are alone – nearly everyone instinctively detests the proposal. And the aforementioned opinion polls make it clear why. He is so loathed that anything he says, however reasonable or sensible or fun, is met with derision.
In order to get away from this constant negativity, what better than a hike in the countryside? So off I go up Devil's Peak in Lei Yu Mun. This is part of the Wilson Trail, and visitors can start off by consulting an informative map…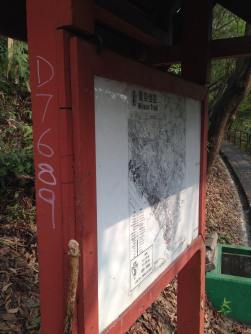 As you go up the hill, you will see Hong Kong's nature in all its glory, from Jurassic-era rock formations to our many varieties of plucky, vividly green shrubs…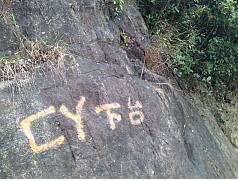 Under the eaves of a small shelter by the path, we find wasps' (or hornets' or something icky) nests…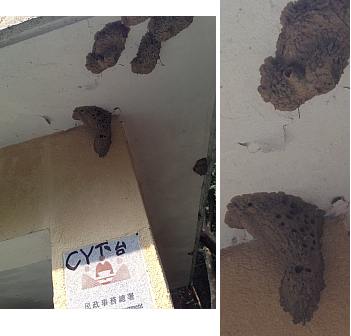 And more geology in the raw – in this case, I think, a fine specimen of granite…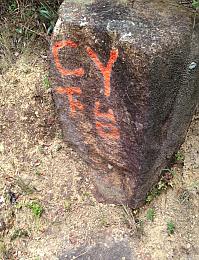 So nice to get away from our city's problems for a few hours.