"The defendant has a good background, a well-off family, good education and outstanding academic achievement" and "a first-class honor in bachelor of business administration," the Post quoted the magistrate as saying. "Most importantly," the magistrate was quoted as saying, Bokhary "has caring and concerned parents."     Bloomberg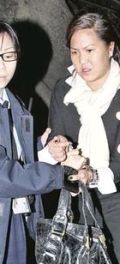 What Magistrate Anthony Yuen Wai-ming didn't say when letting Amina Mariam Bokhary off without a prison sentence for assaulting (well, vaguely slapping) a policeman – her third conviction for it, no less – after driving and crashing while under the influence of alcohol, was that she is the niece of a Court of Final Appeal Judge. He did say that he saw her drunkenness as a result of her bipolar disorder, or manic-depression. Yet he also seemed impressed with her intention to go to the Betty Ford Clinic, which of course treats alcoholism, not bipolarism (though walking free after hitting cops on three occasions would cure me of depression).
What many would like to know – and surely have a right to know – is what weighting Magistrate Yuen, and presumably the rest of our judiciary, give mitigating factors of this sort.
Bokhary's total sentence amounts to an HK$8,000 fine and 12 months' probation and suspension of driving licence. What would this have been if she did not come from a 'good background' (let's say: lives in public housing, never knew her father, mother was a hooker). Would that have converted six months of the probation to time in prison? Eight months? What if her family were not 'well-off' (let's say: parents on welfare, siblings unemployed, debt-collectors knocking on the door at odd times)? Would that have added another HK$8,000 to the fine? Another HK$16,000? Conversely, if they were twice as wealthy, would the fine have been HK$6,000, HK$4000, or what?
Without her 'outstanding academic achievement' (let's say she dropped out of high school), would she have had her licence suspended for two years, or three? What if her degree was neither first-class nor in business administration. Would she have been sentenced to, say, 100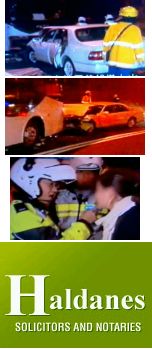 hours community service if it was a second-class BSc in chemistry? What increase or decrease in sentencing does a third-class degree in sociology merit?
Then there is that 'most important' extenuating circumstance: Bokhary has caring and concerned parents. What would the sentence have been if her father drank his wages away and the mother gambled everything else and never put any food on the table? Would that have resulted in an instant two years in the slammer for the errant daughter, no questions asked? What if one parent were negligent but the other struggled against the odds to see the kids were decently dressed and fed? Would that mean a year in prison plus a year on probation? If her mother had stubbed cigarettes out on her body when she was a baby and her father had thrown her out of the window and regretted the fact that she lived, albeit crippled, after bouncing off a tarpaulin, would she have been sent down for 10 years and given a HK$500,000 fine and a lifetime driving ban? We should be told. All we know, judging from the fact that Magistrate Yuen made no mention of it, is that having an uncle who sits on our top court doesn't come into it.
The man to call, it seems, is one Christopher Morley of Haldanes Solicitors (consistently voted Criminal Law Firm of the Year, and I think we can see why). Hailing from quality gentry and nice, comfortably off folks, and blessed with at least halfway decent schooling, I have made a note of his number and will carry it at all times.