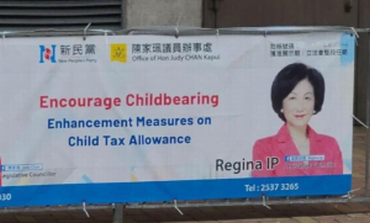 A proposed cross-border organ-donation mechanism has attracted online criticism – and even a few attempts to undermine the existing local system's registration process. The problems are distrust of government (will the new mechanism prioritize Mainland recipients?), China's alleged record of using condemned prisoners' organs, and plain anti-Mainland sentiment. An official rebuke makes sense. But whoever drafted the lengthy press statement can't resist going into excessive-rhetoric territory…
The Government noticed that a small number of individuals distorted the virtue and altruistic value of devotion in organ donation on the Internet recently by promoting the idea that organ donors should scrutinise the identity of the recipients and even urging others to withdraw from the CODR. The HHB expresses regret towards such act which completely goes against the spirit of selfless love in organ donation. Some individuals also wantonly vilify the constructive significance of the proposed establishment of a standing mutual assistance mechanism for transplant by the two places, undoubtedly despising the inseparable ties between citizens of Hong Kong and the Mainland as well as various selfless acts of assistance in the past including cases of organ donations from the Mainland in saving the lives of Hong Kong patients…
The Standard manages to see the funny side of it, with an oh-so tasteful headline about 'heartless donation disrupters'.
Latest figures show that over a third of inmates in Hong Kong detention are 'presumed innocent' and awaiting trial.
Via this post, Ta Kung Pao's latest 'soft resistance' target – an independent bookstore run by former District Council member Leticia Wong in Sham Shui Po. This follows the Chief Executive's recent comment that even if titles have been pulled from public libraries, you can still… buy them at bookstores.
Also coming in for criticism (of the PLA, following comedian Li Haoshi) – artist Yue Minjun. Watch what happens to M+ Museum's collection.