…a perfect opportunity to deepen my understanding of the decisive significance of the 'two establishes'.
Including in Korea, have had to sign up to three (or four?) online monitoring/reporting apps with clunky interfaces, all requiring the exact same info over and over. Worst time was at HK Airport converting the Leave Home Safe app into the Colour Code thing (do it before return flight!!!), followed by tests, more waiting for RAT result, then a one-hour wait for transport. Family in front of me had to go through it all with screaming kids (this is midnight) and got split up into separate vehicles to get to quarantine hotel. Despite frontline staff trying to crack jokes to avoid lynching by jetlagged arriving passengers, the process is sadistic. Download your Compulsory Quarantine Order – basically a warrant – en route to hotel, if possible, or face more grief at the apocalyptic check-in.
Next morning, cold baked beans for breakfast…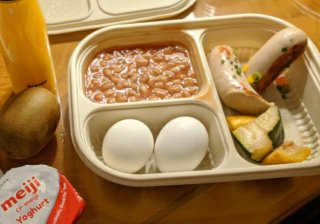 If 21 days' quarantine was necessary, how come they reduced it to 14? And how come it can now be three? And here comes another…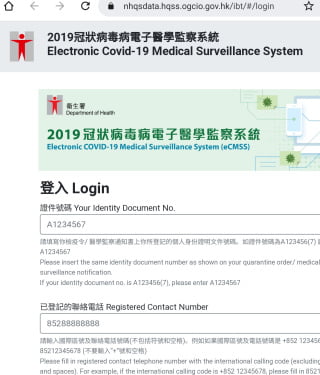 Plus, three more PCR tests in the week after release, also requiring booking and standing in line each time.
Those of us who hadn't left Hong Kong for three years heard about all this. Only when you experience it in person do you realize how amazingly screwed-up the city has become. Any foreigners desperate enough to visit must be screaming 'Never coming here again!' the whole time.
As with NatSec horrors, even the most outraged and free-thinking residents have been conditioned into not noticing quite how extreme and insane all this is. The fashionable word is 'normalized'. Lo Chung-mau on TV notwithstanding, you have to get out to see how far – and irretrievably – the city has fallen.
Hannah Arendt, The Origins of Totalitarianism...
"Totalitarianism in power invariably replaces all first-rate talents, regardless of their sympathies, with those crackpots and fools whose lack of intelligence and creativity is still the best guarantee of their loyalty."
Update: this.