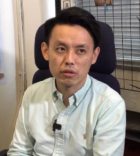 An interview with the Democratic Party chair Lo Kin-hei, who wonders whether his group should continue taking part in elections – assuming the CCP's 'improved' election system actually allows them on the ballot. He cites Taiwan and Czechoslovakia as examples where the opposition participated even in unfair systems, and believes the majority population 'needs a voice' in a rigged legislature. His main worry about taking part is not that the DP might lend legitimacy to a corrupt system, but that the public might think the DP was doing so, and thus lose trust in the party. This of course assumes they are still thinking much about it at all. 
You'd have thought that, having been arrested for the usual unauthorized assembly BS, he would have worked out what's happening and be screaming 'boycott' from the rooftops. But he can't resist the temptation of offering his party's services to the NatSec Regime, should it feel a need for some useful idiots in the new massively enlarged, mostly unelected, LegCo. The DP's long tradition of insular, self-indulgent navel-gazing lives on, even if nothing else does.
For some robust realism, try William Pesek at Nikkei Asia…
Xi had a once-in-lifetime opportunity to grow Beijing's soft power at America's expense. While then-President Trump waged trade wars, mean tweeted about Germany, shook down Japan for $8 billion in protection payments, palled around with North Korea's Kim Jong Un and hung up on Australian leaders, Xi had a chance to be the adult.
He blew it.
…Xi's exploits are bewildering to those who thought he was anxious for international respect and acclaim. Instead, a bull market in missteps has set things up almost perfectly for the Biden era.
…[He] may just increase the odds Biden makes the globe soft on America again.