Widespread international attention, plus a 500%+ boost to Apple Daily's sales – and Jimmy Lai and other NatSec arrestees are out on bail the next day anyway, feted as local heroes. Whatever the CCP's henchmen are trying to do, it seems their Mainland methods don't translate well to Hong Kong. It's harder to intimidate and crush dissent out of existence in a place where people have for decades taken freedom for granted.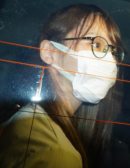 Things will get even more fraught when Jimmy Lai, Agnes Chow et al appear before a politically obedient NatSec judge (if not on the other side of the border). Bloomberg links the arrests to the loss of overseas confidence in Hong Kong's courts, citing locally based Beijing officials who declare the accused guilty before there's even a trial. (Maybe the CCP's Han nationalists will be heartened to see that Hong Kong is upholding the noble ideals of an ancient legendary Chinese icon – the righteous magistrate. Or maybe not.)
One of Beijing's most stolid and dependable stooges, Lau Siu-kai, explains that, in Apple Daily, the authorities are not targeting a media organization but a 'political group'. By which he presumably means not backing the government.
The Guardian explains…
"China sees the role of the media as to serve the regime … now it is imposing this view on Hong Kong," said Mak Yin Ting, veteran journalist and former chairwoman of the Hong Kong Journalists Association.
The foreign press won't escape. The FCC asks the Immigration Dept to clarify things after reports of Mainland-style visa delays for overseas media personnel.
New York Times staff might be waiting an especially long time for passport stamps after its latest scoop: an expose of the daughter of China's number-three leader and her tons of luxury real estate here…
"Members of the Red aristocracy in China, including the princelings, have made huge investments in Hong Kong," said Willy Lam, an adjunct professor of China studies at the Chinese University of Hong Kong. "If Hong Kong suddenly loses its financial status, they cannot park their money here."
As with some other links, this is behind a paywall. But the background on how NYT wrote the story is almost better than the piece itself – a ripping yarn of forensic journalism requiring evidence carved in stone (literally), plus of course a guest appearance by Deutsche Bank, and lots more. This is the sort of story that has also made Jimmy Lai's Next Media so hated in Beijing, and it builds on their past investigations, and on the work that got Shirley Yam fired from the SCMP. CCP elites' families and their offshore wealth are about as touchy as it gets.
A quick review of Jimmy Lai's son's Cafe Seasons in Central – a hotbed (or hotpot?) of subversive culinary activity, serving up splittist toast and similar colonial running-dog race-traitors' fare.
And the BBC picks up the 'Agnes Chow as true Mulan' meme. The Twitter political correctness patrol is not happy with the 'doe-eyed Oriental babe' angle when profiling the 23-year-old who strikes fear into Beijing. Ditto with the 'scrawny bespectacled' Asian-geek stereotype used to portray Joshua Wong. Which is understandable – these young activists are not fantasy manga characters but real, smart and tough. (Why else would the SCMP's Alex Lo and other aging blue-ribbons have such visceral loathing for them?) But while pushing such imagery is facile and even insulting, it gets clicks and convinces audiences that might not otherwise notice that the CCP are thugs. Whatever works.
We're not done with Jimmy Lai. The Diplomat links the arrests with the government's woefully unconvincing virus-stopped-the-elections argument…
Dispelling the myth that Hong Kong's public health crisis is insurmountable compared to other countries reveals the postponement for the transparent ploy that it is: A desperate attempt by the chief executive to buy time for security officials to marginalize and silence pro-democracy activists within the city.

The arrests of Jimmy Lai and others were only possible because the elections were cancelled. Any election weeks after a dozen popular figures found themselves politically purged would have guaranteed a democratic landslide. But remove public accountability and the government can act with impunity.
The public will just have to find another way to express their views.