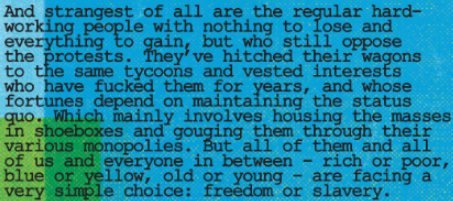 Hong Kong's new detected virus cases are now in the low single digits per day, and those mostly from overseas. While it would be crazy to reopen the borders to visitors from Planet Plague, it should be OK to start relaxing some local social-distancing measures in the next week or so – to get some aspects of daily life and the domestic economy moving again. Shouldn't it? At least let kids use playgrounds and restaurants serve some more customers. We could reimpose restrictions if infection cases rise again.
More likely, the officials who moved late and reluctantly at the beginning will now drag their feet over lifting the measures. What's the betting we still have a minimum six more weeks of taped-up coffee-shop tables, personal trainers holding classes in the park, and people slowly going more and more nuts?
And of civil servants 'working from home'. Despite having a whole Innovation and Technology Bureau (and being able to blow HK$100 billion on a bridge to nowhere), the Hong Kong government hasn't equipped its staff to do their paper-shuffling from the couch.
I declare the weekend semi-open with a round-up of the usual bits and pieces…
Will the Great Pandemic of 2020 change the world forever? The boring-but-safe prediction is that we'll all bounce back quite quickly and return to our old working-in-offices, buying-stuff-from-shops, letting-cars-monopolize-streets, sneezing-on-each-other way of life. But HK Free Press's futurist has other ideas.
Louisa Lim and Graeme Smith did a chapter in the China Story Yearbook entitled 'Hong Kong and the Tiananmen Playbook', which you can, and should, read here:
As events in Hong Kong unfolded in 2019, it became increasingly clear just how much China's rulers are still informed by the Tiananmen playbook thirty years on, despite Hong Kong's own particular political proposition. 
…the idea that this type of post-Tiananmen solution could also be applied in Hong Kong is likely to be a pipedream; Hong Kong had both economic growth and stability before the return to mainland sovereignty and, so long as its people are free to remember and write their own history, they are unlikely to buy into such a 'bargain'.
From Initium, and translated by Guardians of Hong Kong – all you ever wanted to know about the Fujianese thugs of North Point.
HKFP presents the work of artist Giraffe Leung, who frames the scrubbed-over remnants and palimpsests of the 2019 Uprising.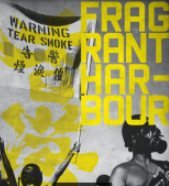 Check out the seriously cool 70s retro counterculture alternative mag graphics of digital HK Protests underground zine Fragrant Harbour (here's some background).
And in the Apples and Oranges Dept: California Governor Gavin Newsom compared with Hong Kong Chief Executive Carrie Lam.
An open letter from international academics calling the CCP a threat to China and the world provokes an entertainingly over-lengthy, over-detailed and over-whiny response from Global Times.
Beijing's CGTV propaganda outlet's Arabic-language fake news report (with subtitles) on how the US Army brought the Wuhan Virus to Wuhan.
And the CCP enlists the University of Queensland in its worldwide 'soft power' PR campaign disaster with a move to expel activist Drew Pavlou.
The Guardian explores why the WHO wasn't up to the job. And Axios reports that China already has a new WHO – the Health Silk Road.
As the Chinese government dithers over whether to be racist or not – a Mainland video about how black people have less buoyancy in water.
Next to which, John Bolton comes across as pretty sane on dual recognition of the PRC and Taiwan.
In the history and culture departments: 'the Red armies have now encircled the city' – a Pathe newsreel of Brits fleeing Shanghai in 1949; a look at Muslims in Taiwan; and Mongolia plans to ditch Cyrillic and go back to its traditional vertical thing (which apparently dates back to Syriac).
And, badly needed, something soothing from It's Your Fault – Taiwan jazz-pop (or something)…