I'm hearing more insistence (not just from the Chinese ambassador in the UK) that Carrie Lam herself alone instigated the extradition idea. The word, genuinely believed in officialdom, is that she was overcome with emotion upon reading pleas from the family of the girl murdered in Taiwan, and insisted on acting. As a Hong Kong civil service Infallible Supreme Intellect, she had no need to hold a public consultation or to listen to any advice. It's quite a touching story, by the standards of Hong Kong bureaucrat-zombie-puppets.
If it is true, it would suggest that the extradition proposal is not part of Beijing's retaliation for the arrest of Princess Meng of Huawei or the broader fight against evil foreign forces – Carrie's unfortunate timing just makes it look like that way. That said, Beijing's officials must have approved any measure affecting cross-border and Taiwan relations. (And then, it could have been the locally based murky intermediaries in the Liaison Office who inadvertently or otherwise gave Carrie a green light. Complicated!)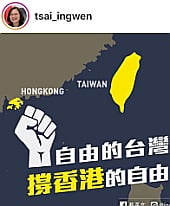 We are left none the wiser. Internationally, the Hong Kong extradition issue comes at an atrocious time for China – that's obvious. But good luck working out whether the cluelessness originates in Upper Albert Road, Sai Wan, or Zhongnanhai. (Ultimately, the buck stops with the Emperor-for-Life. For a readable – disregard the formatting – view of Xi's capacity for miscalculation, see here.)
It's basically just nuance at this stage. So is Carrie Lam's personal fate. Her forthcoming defenestration will be of entertainment value, but otherwise irrelevant. (Of even greater morbid fascination will be the Grand Patriotic-Nematode Barrel-Scrape Search for her successor.)
Hong Kong is in an impossible position where it is under a Leninist regime but at the same time supposed to be pluralistic and open. Its authorities must prove to Beijing that they will use violence to crush and intimidate opposition, yet simultaneously show the world a stable, modern, hip-and-trendy international financial hub. Hong Kong is incompatible with the PRC. No wonder even the establishment is in a panic – behold former senior official Joseph Wong in disbelief.
There may still be some moderate hand-wringers out there who ask whether better governance – as in giving a damn about the population and their livelihoods – might still offer a way out. Seems a bit late in the day. Here's a vivid description of the role our cartelizing and shoe-shining business and bureaucratic 'elites' have played in running Hong Kong into the ground.
I declare the weekend open with – for those who are into it – some ghost-city porn.