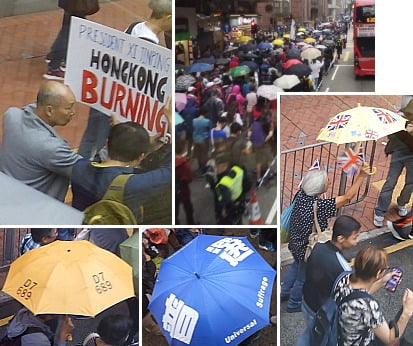 Yesterday's march against the proposed Mainland extradition system attracted 12,000 (or half that, according to the police). Big enough to hold up the traffic along Hennessy Road – but tiny given the seriousness of the issue.
Attacks on Hong Kong's freedoms have become so regular and repetitive that people are becoming numbed to them. Ten years ago, barring candidates from the ballot or expelling a foreign journalist would have been outrageous; now they're just the latest monthly click on the Mainlandization dial.
Meanwhile, pro-democrats have tried to re-live and re-enact 2003's 7-1 so often that marching is now an empty ritual. From the top deck of a bus, it looked as if the cops handled yesterday's gathering in an efficient but fairly accommodating manner. Which sounds nice, but essentially means the government perceives zero threat and is happy to let them walk. Beijing's officials aren't panicked, and those shiny new water cannon can just sit in their garage.
Then there's the bigger context. Leaving aside planet-wide mayhem and horrors, just look at China. Xi Jinping is tightening social and political controls far more rapidly on the Mainland than in Hong Kong. In relative terms, Hong Kong is actually becoming freer, even while it is becoming less free. When a change comes, it will be from over the border.
On a lighter note… This year's April Fool's Day joke news story is sadly rather easy to spot: an HKFP spoof report fancifully claiming that Hong Kong prosecutors would use taxpayers' money and time to appeal Avery Ng's tuna sandwich massacre acquittal.