Not sure why Australia and New Zealand are so prominent in China's United Front tentacle-spreading efforts in media/academia/politics and/or the growing local investigative work into and backlash against it. Has the Communist Party prioritized the two resources-exporting, immigrant-absorbing countries as targets for influence and subversion? Or are Canadians (say) similarly under attack but too sensitive or squeamish to speak out – unlike the plain-speaking ockers down under?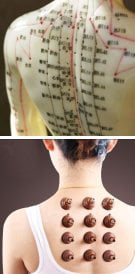 Whatever it is, China's aggressive infiltration of democracies' civil societies is more visible in Oz and NZ, and we can see patterns emerging – for example in the role played by Traditional Chinese Medicine in the process.
TCM is essentially unscientific hogwash and dangerous for humans as well as rhinos – but lucrative as an 'alternative' to science- and evidence-based based treatment. Refer to the latter as 'Western' medicine, and the two even sound vaguely equivalent.
In New Zealand (and elsewhere), the Confucius Institutes are pushing TCM studies, and local politicians turn up to legitimize it. In Australia, senior former officials are up their ears in sheep placenta skincare cream and much else.
There are big bucks in pushing this quack medicine among gullible Westerners, so this is at least partly about shyster-businessmen/money and Chinese national export policy. But this is also about soft power – and a rare example (along with pandas and xiaolongbao) of a CCP-acceptable Chinese cultural phenomenon that isn't overtly state-driven, ideologically contrived, clunky and off-putting.
The above item on Aus suggests that the United Front strategists are (typically) trying too hard to harness the soft-power and money-making aspects of TCM to their efforts to influence Australian political figures and institutions. Skeptics notice, the soft power looks hard, and the commercial activity starts to look dirty. It's as if they disrupted the flow of qi.
In Hong Kong, TCM became politically correct (and eligible for public funds) after 1997. The old (and some younger) folks seem to like it for mysterious aches and discomfort. The healthcare section of the government's own residents' services website tells us all we need to know with a lovely juxtaposition…