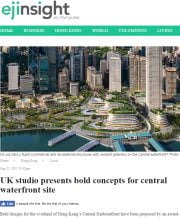 An award-winning architectural studio proposes a bold, visionary, daring, elegant, accessible, attractive, like-normal-cities-have plan to turn the Central Ferris Wheel Themed Tourist Observation Rotating Device Concept Zone/old General Post Office HQ area into a 'crowning glory' waterfront public space.
The company concerned is British and also contributed to the disruptive and radical hare-brained scheme to pedestrianize Des Voeux Road. It devised this waterfront idea in conjunction with Designing Hong Kong, a well-known hotbed of pro-democracy subversives, and the Urban Land League, which is probably a Jimmy Lai/CIA-backed front aimed at overthrowing the Chinese government. The artist's impression clearly shows that their intention is to leave precious real estate without buildings on it, thus reducing government land revenues, starving core Central of the office space we need to compete with Singapore/Shanghai/Dubai, and depriving construction workers of jobs…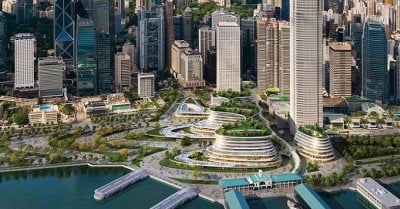 …not to mention filling the area with dangerous trees.
Fortunately, this fiscal/economic/planning disaster will never happen. We can confidently predict that officials from the Development Bureau and Anti-Pedestrian Department will consult with our deeply patriotic property developers, who will hire experienced local architectural partnership Podiums R Us to use their famous No-Curvy-Bits 'Maximize GFA' design philosophy to construct tasteful good-feng-shui vast slabs of concrete and glass, and produce something more in keeping with our harbourfront aesthetics…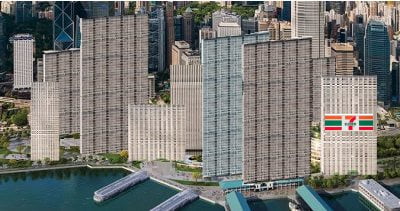 …obviously.