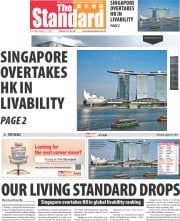 Hongkongers reel in shock at the news that their city was (up until yesterday) more livable than Singapore.
Although the Chinese Communist Party has (arguably) still not quite dragged Hong Kong down to Singaporean levels of authoritarianism, censorship and general zombification, most of us have long assumed that the Lion City scored better in housing, traffic management, South and Southeast Asian cuisine, and probably some other things that add to the quality of life – trains running on time, death for chewing-gum smugglers, etc. Apparently we have been wrong, and only now has Singapore overtaken us.
The Standard declares that the global survey shows Hong Kong's living standard dropping – in fact, the data say Singapore's has risen faster. A more level-headed view comes, interestingly, from a Singaporean source, which quotes a resident of Melbourne (Number 1 in the rankings) as asking whether the methodology covered anybody who's living under a bridge.
While exact scores are meaningless, the broad picture confirms what you already know: Japanese urban life leaves the rest of Asia in the dust, while Mainland cities are barely fit for human habitation.
The reality is that organizations compile and release surveys and rankings to promote themselves, and the media play along and publish them because readers and advertisers lap it up. A feature listing Shatin's Top 10 Kindergartens is a guaranteed sales-booster.
Another reality is that at 7.15am, I decided to vary my routine and take my morning stroll through Lan Kwai Fong, and I encountered this…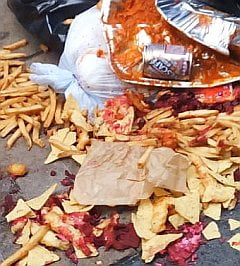 What on earth happened? Whatever it was, it was far more interesting than anything you would get in Singapore.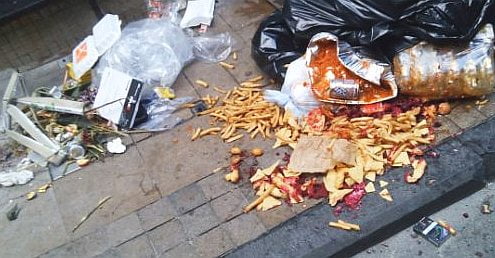 (You should have seen the rest.)