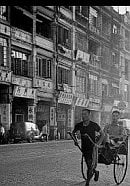 Another 'off' day, as preparations continue for the world's most leisurely, drawn-out, slow-motion and lethargic residential relocation, from the Soho tong lau abode of almost a quarter of a century to a rented place up the hill.
The plan, ultimately, is to sell the old apartment, sit back and wait for the long-overdue Hong Kong property price crash – ideally in around six months' time – then buy a reasonably good-value permanent place. In more pessimistic moments, noticing how Hong Kong's home prices move inversely to the city's quality of governance, prospects and happiness, I stop wondering 'Island or Kowloon?' and ponder something more along the lines of 'Taiwan or Thailand?'
Anyway, there are hundreds of books, long-unworn clothes and multiple-identical kitchen utensils to sort out and discard in the nearer-term. With energy and effort (unlikely), the old place might be cleared and ready for sale by January-ish. But now a slight complication comes along, in the form of Richfield.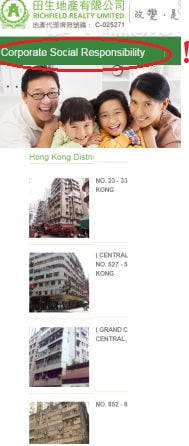 Closely linked to Henderson Land, Richfield are – some believe – such a scummy, putrid and loathsome pile of slugs that they make the rest of Hong Kong's property development industry look cute and cuddly. Essentially, they buy up units in old buildings until they have enough clout to override holdouts, and then hand over to Henderson to demolish for redevelopment. Operators of this sort have been accused in the past of such charming tactics as enabling flooding or other damage to drive out residents, installing funeral paraphernalia in the property to freak out innocent old ladies, or locking gullible owners into agreements to sell with no money up-front.
The pushy, soulless Richfield-floozy who forced corporate 2017 calendars on everyone last week actually seemed fairly forthright (by the standards of utterly never-ever-to-be-trusted toxic slime). She has an uphill struggle.
The ground-floor owner rents his space out to a fresh restaurant-investor-masochist-cretin every two years, and wouldn't trade it for a gold mine. (A smaller street-level property a few doors down is supposedly on the market for HK$70 million – which looks like a typo but isn't.) At least half the other owners are landlords letting to young expat fools who buy drinking water from the supermarket and live off pizza. It will be difficult to get in these owners' faces.
That leaves the resident-owners, namely me plus mostly humble and elderly indigenous folk who can recall the neighbourhood before it had a name or found itself tragically pioneering Hong Kong-style post-1990s gentrification-on-steroids. (Wistful nostalgia here, though only if you're bored.) Like many older-generation Hongkongers, they are probably not gullible and indeed they are pretty tough – they lynch Jehovah's Witnesses for breakfast. They would happily tell the Richfield-floozy to drop dead.
However, Ms Richfield-floozy has a lure. Her company, she says, is thinking of offering everyone an attractive deal to buy the place up. She says, matter-of-factly, HK$21,000 per square foot. Sometime after Chinese New Year.
It depends how quickly I can sort out all the books and junk. It would also help if Richfield did not have a reputation for lying, cheating and conning.