A long weekend is coming up. It's going to be too hot for a hike and too rainy for a barbecue. There's no way you're going to go all the way out to Shatin just to see the Monet exhibition. And you've tried all the Korean recipes on YouTube, and can't face any more Truth about Trump features. What to do?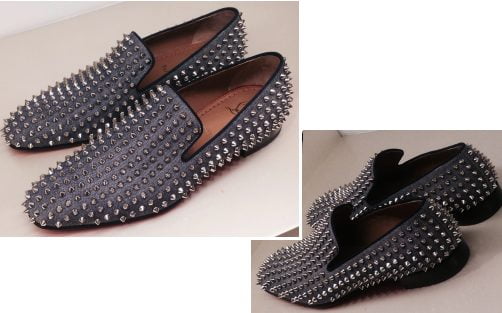 How about a trip to the Hong Kong Museum of Hideously Disgusting Footwear? It's free, it's not too crowded, and the curators have found some of the most unforgettably shockingly vile excuses for design ever devised by mankind…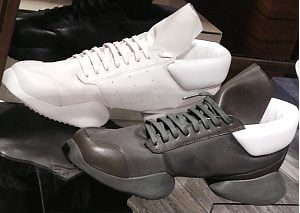 Visitors are allowed to pick up and feel the exhibits (though not surprisingly, few do). The displays do not simply provoke revulsion; they prompt serious questions about the state of humanity today. Do people really hate their feet – indeed, their entire appearance, not to say very existence – this much? Do they really have nothing better at all to do with their money but buy these objects?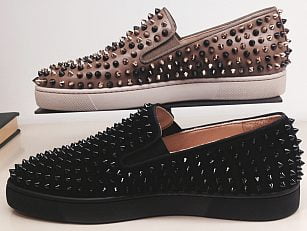 Many of the items in the collection may remind us of ancient torture instruments. This is more than resemblance: these shoes are created specifically to cause mental torment to anyone who sees them. Edgar Allan Poe, HP Lovecraft and Aleister Crowley are amateurs compared to the twisted minds behind the revolting and grotesque exhibits at the Hong Kong Museum of Obnoxiously Putrid Footwear.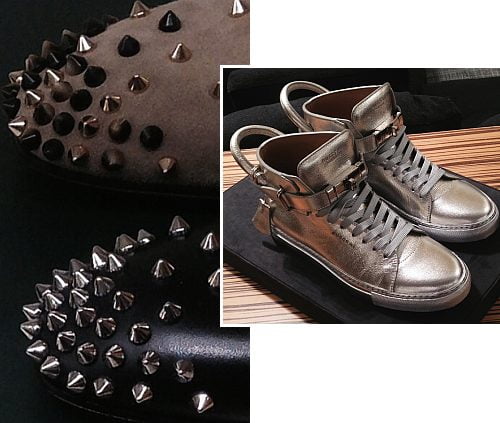 Visitors are advised that some of the content at this museum may cause distress. The illustrations here all come from the galleries featuring designs for men; I've left the women's items out in case any children see this page.
The Hong Kong Museum of Repulsively Ugly Footwear is at 3031-3070, Level 3, IFC Mall, Central.