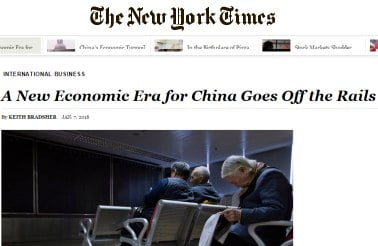 While the mighty, fearless and all-wise Chinese Communist Party sorts out what to do with the Hong Kong publishers it has kidnapped and the stock market that for unfathomable reasons deviates from the central plan, we can look for a little light relief in beautiful downtown Soho.
Just as the Mid-Levels Escalator picks up, conveys and discards a never-ending stream of humans, so the streets of this little neighbourhood host a ceaseless coming-and-going of restaurants. They open; they produce food for a few years; and they shut down, snuffed out by the landlord pushing up the rent in the knowledge that some other idiots will come along with even more cash and less sense.
One interesting – perhaps Darwinian – side-effect is that, over the years, desperation to be different from all the other plasticky cookie-cutter establishments has intensified. Gone are the days when Argentinian or Manchu stood out as exotic. Now the concepts and themes have to be zany, even if the result is off-putting, incomprehensible or in some other way self-defeating.
The space that used to be the Tex-Mex Caramba! was recently renovated for a new tenant/victim. Builders drilled and banged inside and applied an undercoat of paint to the exterior. And then work seemed to stop, presumably while they were waiting for the new eatery's eye-catching sign to be delivered. But passers-by soon started to notice that lights were on inside in the evenings. Peering in through the weird and barely permeable screen thing in the window, they could just make out some sort of movement. It was actually open.
The drab matt tone ('duck-vomit green' to wearers of colonial-era Hong Kong Police summer uniforms) was final. And there was a sign after all – small and unobtrusive and high, high above, where only a giraffe would see it. And a menu, which revealed the new place to be one 'Juhu Beach Club' (because 'Juhu Narrow Grimy Street Club' wouldn't fit on the tiny sign). The concept is Indian-food-American-wimps-can-handle. What this district needs is a straight HK$90 vegetarian thali, but this place has other ideas. Papadums and pickles, which usually come free in Indian restaurants, are HK$68, and there's 'Brussel Sprouts Nest', 'Holy Cow Short-Rib Curry' and other stuff that is probably pretty tasty in a Californian-friendly way, but relentlessly over-fancy and over-fussy sounding. As with making it impossible to see in from the street, they probably feel they have no choice but to make it bizarre: nothing 'normal' would justify the prices, and nothing else in Soho has survived the extreme rents.
Where have I seen that look – the colour and the curved shape? Why yes…
…Environmental Protection Department waste transit facilities, as found in the seamy underbelly of every outlying island.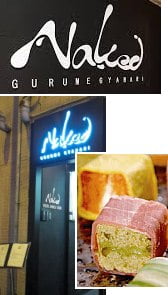 Juhu Beach Club is at the OK-if-someone-else-is-paying end of the scale. Next door is something called Naked Gurume Gyarare. The menu outside is full of clumsy and embarrassing puns about sex, plus rather a lot of quinoa. It says here, apparently with a straight face, that the concept is 'Japanese-influenced fusion-tapas'. The more down-to-earth Time Out gives it two stars out of five. Visually attractive (if you're into Jeff Koons), one-bite-and-it's-gone. Again, because this is Soho, and giving hungry people what they want isn't financially viable, you've got to offer over-priced weirdy-woo stuff and hope that'll work. The mind boggles as to what will take its place when the lease comes up.
Would you want to take someone you like and respect to a place where this comes under 'Foreplay' in the menu?
I declare the weekend open with the consoling thought that we still have areas with real restaurants serving real food for non-rip-off prices. Let's say watching David Attenborough's BBC documentary The Secret Life of the Deep Fried Snubnose Pompano Fish has given you a major appetite. Over to Western you go…