Roughly once a week, someone sticks up a poster featuring the apparently 15-year-old Dr Vienna Lau next to the front door of my building – and no doubt others in the neighbourhood. Within the day, it is removed. The valiant lady is now stuffing her publicity materials into everyone's mail box…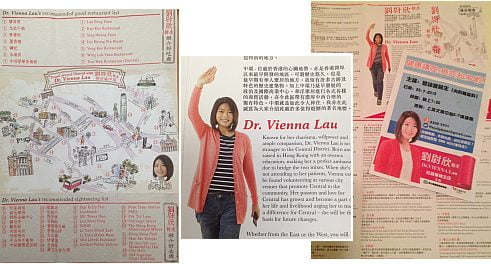 A quick Google search reveals that she is a dentist. But she is not advertising her medical services – just herself. By her own admission she is known for her 'charisma, willpower and ample compassion'…

And she is seriously into Central. In fact, rather too into Central, claiming to spend time 'promoting' the area…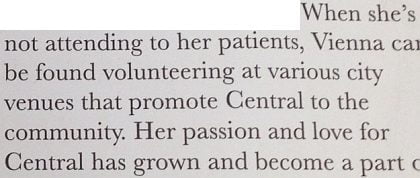 …when all it really wants is to be left alone, with commuting office workers returning to their suburbs swiftly and promptly every afternoon, and hordes of Korean and other selfie-stick-clutching tourists keeping well away.
The leaflets feature a map of the area, in which she strictly (and quite rightly) excludes the surrounding districts like Sheung Wan, Mid-Levels and Admiralty. Anywhere up the hill from Caine Road or east of City Hall – forget it. She also recommends a list of restaurants, which it has to be said is a rather clichéd guidebook selection, including the inevitable Yung Kee roast goose place and the local branch of no-frills Tsui Wah.
What – if Dr Vienna is not offering to look after our teeth – is all this for? Although she isn't labouring the point (yet), she clearly intends to run for District Council in the coming election, which is in November. She will be up against some equally fresh-faced and energetic pro-democracy candidates and, in my ward, the slimy pro-Beijing guy who masquerades as an Independent because it's the only way he can get the classy sort of residents we have around here to vote for him.
I declare the weekend open with a bit of friendly advice for the Financial Times, now being bought by Nikkei, which is apparently prone to self-censorship in deferential Japanese fashion. Indeed, this goes for all the overseas media in town…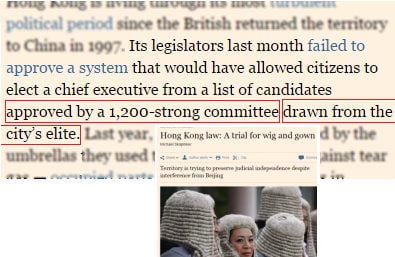 For the umpteenth time, you correspondent people: 1) Hong Kong's Election/Nomination Committee is a mere rubber stamp – the outcome is decided in advance by Beijing; 2) being drawn from cartel owners, 'Agriculture and Fisheries' and assorted New Territories 'Societies of Associations', it does not comprise any sort of elite. Unlike Central…