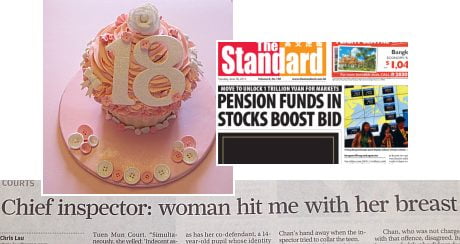 Tomorrow is the Hong Kong Special Administrative Region's 18th birthday. Which means it is old enough to vote!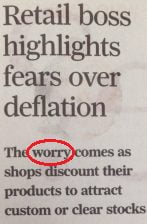 Or maybe not.
To mark the anniversary… Genius financial regulators in China are calmly devoting grandpa's pension to propping up the stock market; civilization is coming to an end because, Horror of Horrors, consumers are paying less for stuff; and a big tough burly Hong Kong police inspector tragically (nearly) dies of post-traumatic stress disorder after being viciously assaulted with a mammary gland, weapon of choice among hardened localist brutes.
We need a holiday. I declare the delightful ad-hoc mid-week mini-weekend open with a special tribute to the chocolate-coloured poodle, Hong Kong's most ubiquitous breed of pooch…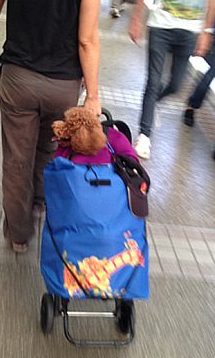 These creatures owe their distinctive fur pigmentation to a genetic mutation, and are all descended from one ancestor born several decades ago at a New Territories puppy farm. They became popular in this city because they matched pet lovers' dyed hair.
Until recently, they were the one breed of dog in Hong Kong still allowed to use their legs. But the canine-worshiping authorities recently ordered owners to treat these hounds like other members of the species, and confine them to wheeled transportation. This practice reduces the beasts' temptation to grab items from the lower shelves near the entrances to 7-Elevens, while making it easier for them to bite schoolchildren's tiny delicate fingers. Most of all, it spares the precious little treasures the health-sapping hardships of walking. At least something is right with the world.