Hong Kong's pro-democracy movement takes another curious twist. I should probably be paying closer attention, but why, exactly, are Benny Tai and his two Occupy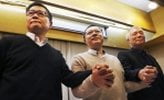 Central-founding colleagues 'surrendering' to the police? The trio announced this intention yesterday at a press conference that seemed to have a slight Last Supper undertone to it.
There is no warrant out for their arrest, and if the cops wanted them they are not exactly hard to find. Apparently, they will confess to 'organizing an unauthorized assembly' (or should that be 'authorizing an unorganized assembly' – sounds more accurate). A former prosecutor guesses this could get them either a slap on the wrist or five years in the slammer, so at least we can be clear about that.
Of course, they could be charged with wasting police time. Fortunately for them, there are no laws against overly strenuous publicity-seeking, gratuitous self-sacrifice, willful over-complication of political campaigns, or taking oneself a teeny bit too seriously.
On the other hand, we find today it is illegal to bomb bores, which you would have thought should be compulsory, or at least optional. What would a world without bores look like? Here's a tantalizing glimpse…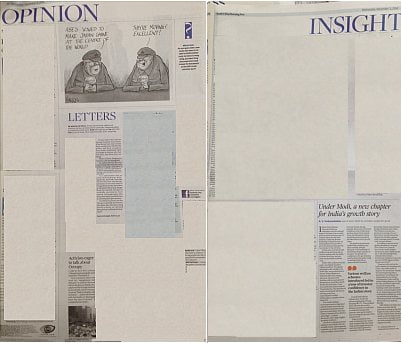 Today is a rare, but nonetheless irritatingly, busy day, so we swiftly conclude with something that can only be described as out of the fifth dimension. Yesterday, I mentioned late pro-democrat Szeto Wah. Today we get this thing about the two guys in Lion Rock Country Park trying the hard way to acquire some pork. The connection: Szeto used to roam the countryside blasting away at boars with a hunting rifle, as part of a regular (legal) cull. Cosmic, or what?