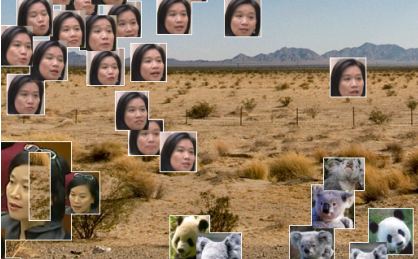 Many of us, it goes without saying, are still getting over the excitement of the 2013 Honours List announced July 1. The thrill comes from the extreme care officials take when determining the recipients; they calculate finely how to reward loyalty, to pointedly ignore uppity outsiders, and to very mildly patronize or insult (typically with the lowly Bronze Bauhinia Star) in-betweens and overly-drooling social climbers. All the obvious awardees reached the pinnacle Grand Bauhinia Medal and Gold Bauhinia Star levels long ago, and Hong Kong's establishment does not specialize in attracting large regular volumes of new blood, so the process has very much become an exercise in scraping the bottom of the barrel.
Thus the Big Lychee's top Buddhist received his GBM on Saturday, and his Protestant and Catholic equivalents do not. Unlike him, the Christians have been vocal in calling for political reform in Hong Kong. Widely reviled rat-strangling pro-Beijing lawmaker Priscilla Leung gets a Silver Bauhinia Star, while pro-democracy legislators with higher approval ratings/IQ/decency are nowhere to be seen. The honours system, theoretically designed to symbolize community respect for outstanding individuals, has become a way for an isolated and mediocre 'elite' to express its contempt towards everyone else.
Those who take the honours seriously, however, take them Very Seriously Indeed. A glorious bit of puffed-up shoe-shining appeared in full-page ads over the weekend congratulating Chen Ning-ning on getting a BBS…


Known as Diana to her friends and 'China's Steel Princess' to the media, Chen and princeling family run big iron and rare earths interests, coming in at number 66 on Forbes' Mainland rich list. Grandfather Lu Dong, it just so happens, was Metallurgy Minister. She is also the honorary consul in Hong Kong for the Seychelles, which is presumably why the Prime Minister of the Indian Ocean nation occupies the top half of the ad. The bottom half features a long list of Hong Kong's most fawning and obsequious toadies.
Behold Henderson Land heir Peter Lee, father of embarrassing surrogate designer triplets. There's Bunny Chan, loyal member of too many government advisory bodies to mention. We have Beijing-friendly Phoenix TV's Sally Wu. And Moses Cheng, Bunny-like appointee to everything, who also appears in the news today offering an incomprehensible reason (there may well be good ones) why government cannot run kindergartens. Irons and Rock make an appearance, as do Maisy and Pansy (but not Daisy) Ho, of Macau casino-king Stanley's clan.  
Three organizations leap out. First, Centrum Charitas and Y-Elites; nice to know they're still around. Both groups comprise the offspring of Hong Kong plutocrats and aim to convince us (or possibly Beijing) that, while waiting to inherit their aging fathers' parasitical cartels, they are caring deeply about society and the motherland. And there's the HK United Youth Association, a United Front vehicle with that classic characteristic of the wannabe elite, more vice-chairmen than ordinary members.
Chen Ning Ning got her BBS, incidentally, 'for her valuable contribution to the promotion of youth development in Hong Kong'. It would be interesting to know more details. Or no – perhaps it wouldn't. Anyway, we look forward to the spontaneous, gratuitous shoe-shining that spews forth on the day she gets her Silver.