The Hong Kong government's public engagement on population policy begins, and, in the finest tradition of such exercises, might as well be halted and buried here and now. It could have been a useful opportunity to explore some deep questions, like what is this city actually for, and how can it best achieve it? Instead, it is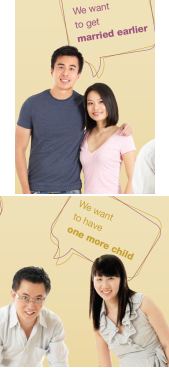 about the usual blinkered bureaucrat-business obsessions – keep government reserves intact, keep labour cheap – based on the 19th Century colonial-era premise that the Big Lychee is a base for merchants, not a home for people.
The official announcement sets the tone by proposing five strategies to deal with the challenges whose existence, needless to say, is beyond question. These answers to all our problems can be summarized thus:
 a) Increase the wealth-creation zone's stock of active production units by tackling under-utilization;
 b) Enhance the quality of the zone's production units through installing upgraded and more appropriate software;
 c) Expand the zone's capacity through a bigger and more focused system of importing better-quality production units from overseas;
 d) Pay lip-service to the idea of encouraging increased supply of locally manufactured production units;
 e) Find ways to keep older models of production unit in operation for longer, and to recycle them in such a way as to boost the zone's output in due course.
The consultation document is also, interestingly, backward-looking in its attitude towards the Mainland. We are subjected to vast amounts of blather about cross-border integration, cooperation and partnership in such areas as arbitration services, creative industries, 'Yuan business' and all the other trendy-sounding inanities. But 'population' – people, families, homes, workplaces, transport, etc, etc – is an area where officials really should be thinking on a hinterland scale. Instead, they're planning for Manhattan as if New Jersey and Connecticut weren't there. The Mainland's main role is as a source of life-saving, relatively youthful labour happy to wash dishes for HK$12,000 a month (they hope); its secondary one is as a place to leave the elderly when they become a burden, like the Eskimos used to as winter approached.
But wait! The consultation document gets almost mindlessly commerce-centric, to the extent that the aging population is not only a grave threat, but a juicy opportunity, thanks to the 'silver hair market', in which future generations of elderly people are consumers with high purchasing power. (I think the key phrase here is 'future generations of'. There will be a time when today's wrinkled cardboard-draggers will be a distant memory, and mandatory savings schemes will be in full force, ensuring that Hongkongers will be able to go on buying from cartelized supermarkets and monopoly utilities well into their 90s. Yum! Can't wait.)
Mostly, though, it's about labour (or, dare we suggest, the danger that rising wages will cut into landlords' rental incomes). We are told there are current critical shortages of workers in construction and retail. These happen to be the two sectors most distorted, temporarily, by policy screw-ups: former Chief Executive Donald Tsang's multi-billion splurge on pointless infrastructure projects, and the huge influx of Mainland shoppers. They are not grounds for long-term, megalomaniac micromanaging of demographics. (And let's not even consider basics like where incoming workers will live, or how short-tempered local activists and populists will react.)
Not that the government's proposals seem to be about serious strategy, anyway. A cap on population and an end to one-way permit immigration are both ruled out, so the Steering Committee on Population Policy are pretty much throwing all the cards in the air and admitting that they have no way of telling how they'll land. Which sounds like 'population policy' the world over, in a nutshell.
I declare the weekend – like the floodgates – open.