The new boss at Beijing's Liaison Office in Hong Kong, Zhang Xiaoming attracts glowing praise from the city's elites, it says here. The pro-Beijing elites in question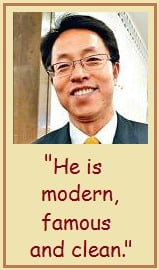 are ex-legislators Maria Tam and Rita Fan, labour unionist Cheng Yiu-tong, legislator and second-generation tycoon Michael Tien and Chief Executive CY Leung.
The all-purpose blandishments – more bland than ishments, really – are strangely similar, as if written by the same, slightly rushed person. Zhang can pick up his duty fast and easily. He learned well from dealing with major events in Hong Kong. He is a scholarly person. He can further promote exchanges and communication between the Mainland and Hong Kong. He is polite, considerate and kind towards small furry animals.
The Standard asks some, presumably non-elite, pro-democrats what they think. The Civic Party's Alan Leong imperiously requests and requires the new emissary to 'learn in a humble manner' – maybe 'tremble and obey' would have gone down well. The Labour Party's Lee Cheuk-yan expresses highly original concerns about Article 23 national security laws. The Democratic Party's Emily Lau accuses Zhang of covering up numerous illegal structures at his home. None of them drool at the prospect of his further promoting exchanges and communication.
I have been waiting for a decade and a half for a Hong Kong or Mainland bigwig who bucks the trend of pushing for more communication (or improved – quantity and quality are one where communication is concerned). It would be refreshing. "I think the most important thing is to have less communication," the Chief Executive said in response to a reporter's question, "most of our problems would go away if we would all just shut up, sit down and stay very still. And by the way, I'd like to clarify my comments yesterday about how chickens are Hong Kong's most important resource: I meant to say 'children'."
Ladies who still have money left over after buying bizarre skin-care 'serums': you have a neatly trimmed and pleasantly styled, if unremarkable, head of hair, which generally suits your average, slightly simpering appearance. But you're not happy with it. Instead, you want it to look as if you've been pulled from your bed at 4am and dragged by the legs through a pigsty…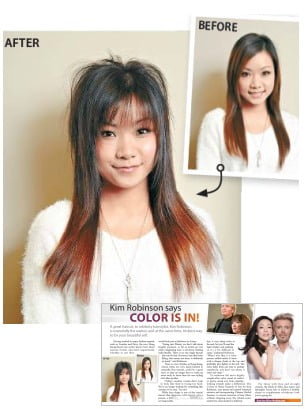 What to do? The answer is something called 'Sen by Kim Robinson'. An ad in the Standard says so. Doesn't fix the simpering, though.