Check out 'Paradise Now', an exhibition of works by artist Ye Hongxing at Zee Stone Gallery at Hollywood Road (opposite the old Central police station) until Nov 14.
This might look like a pleasingly composed surreal collage (it's just a part – the whole thing is huge)…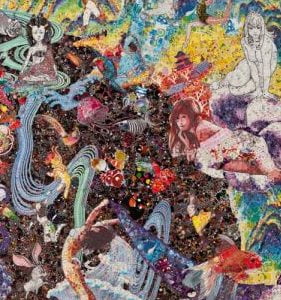 …and so might this…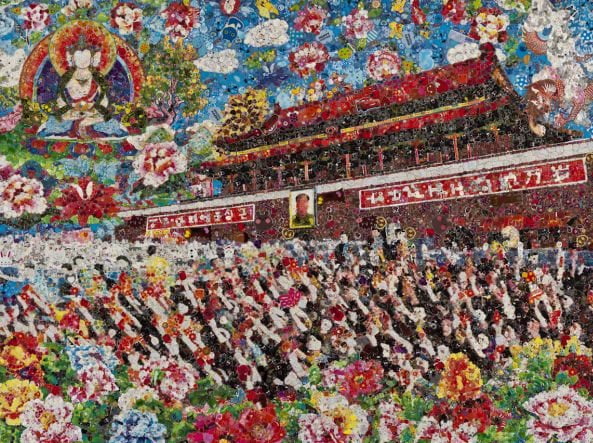 But you have to get up close and see what they're actually made out of. And wonder how long each piece must take to do.