Yesterday felt like a Friday; today seems like an absolute impertinence. So I am minded (as people who like to 'concur' would put it) to issue a Fatwa declaring the weekend open here and now. Disregarding December 28-30 and the little matter of January 3-6, 9-13 and 16-20, we are now facing non-stop holidays running through Christmas and Gregorian and Lunar New Years right up to January 26, which, being a Thursday, is pretty much the start of another weekend – and, bingo, it's February. The bad news is that Easter this year isn't until August or something.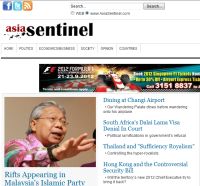 While we are twiddling our thumbs waiting for our last few hours of office toil to give way to resplendent Yuletide leisure, I have been flicking through AsiaSentinel. It is a well-intentioned, indeed worthy, on-line publication, give or take the occasional mind-numbing in-depth report on Australian wine. It is sort of a retirement home for seasoned old-school journalists of the sort that used to inhabit the Far Eastern Economic Review in its 80s heyday.
In what I fear may be an act of touching naivety – which can happen when the elderly get into modern technology – the site is now attempting to charge readers for access. The deal is that you can read several stories a month for free, and then have to pay. It may well be a perfectly good deal, but of course that's not the point. Eke out your ration of free content among your home PC and your office one, and borrow the amah's laptop for a few more, and you can read everything you would want to, gratis. They add only one item or so a day.
Still, there are probably worse ways for these writers to spend their twilight years than fighting a rearguard action against the forces of free content and de-professionalization. It doesn't matter that 99.999% of the amateur journalism swamping the Internet is worse than the 'real' material that appears in established publications that cost money. Just a tiny proportion adds up to all you can read. Wrinkled old Rupert Murdoch rails against the idea of good writing being free on-line (by-passing his advertising revenue net, of course). Meanwhile, we browse Slate, the Daily Beast, Marketwatch, not to mention all the micro- on-line efforts of unpaid scribblers on various missions.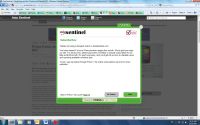 As that word 'unpaid' sets off alarm bells at AsiaSentinel, I might sneak in through the wide-open back door and read a piece by Cyril Pereira – a venerable old name. Hong Kong and Article 23.
But no…
Thanks for being a frequent visitor to AsiaSentinel.com.

You have viewed all of your 8 free premium pages this month. We're glad you enjoy our site. For full access, please purchase a monthly or annual subscription for as little as $6.95/month. It's quick and easy, and you'll get full access to valuable news and reporting available nowhere else.
In that case, there is nothing for it. I declare the long weekend prematurely open.