My tummy right now…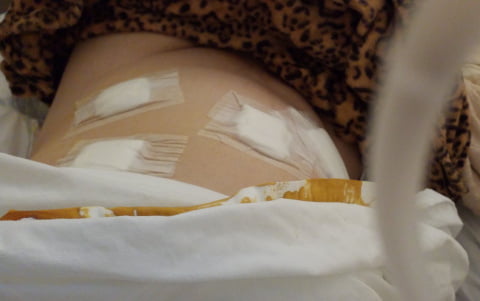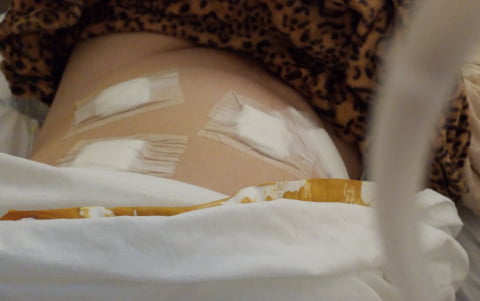 What was supposed to be a routine out-in-two-hours colon/stomach check turns into a mega-nightmare (actually a tear in outer layer of colon and leakage of gas – very painful). So, semi-emergency surgery yesterday evening and now several days more in hospitalon broth only, maybe congee from tomorrow.
First time ever in my life in hospital, let alone under general anaesthetic. (Pretty amazing stuff – zero recollection of ever being given it. Apparently the reason I felt freezing cold in bed afterwards.) Now strung down with massively obtrusive IV drip feeding into right hand, a drainage bag (looks like ketchup), and a catheter. Insertion of catheter more a mental than physical trauma.
Moral: avoid routine checks. Will they bill me for the extra unplanned procedures. Stupid question, right?
Anyway probably not much going on here til later in the week.