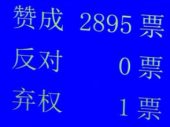 Phew – that was close! The National People's Congress vote on Hong Kong's New Improved Elections was: 2,895 for, zero against, plus one abstention (an ethnic-minority lady from Yunnan who had dozed off under the weight of her headgear).
In a now-familiar ritual of cringing self-debasement, every Hong Kong government department issues a press release to welcome the exciting news. (It doesn't count as cringing self-debasement until the Govt Flying Service's statement comes out.) Carrie Lam declares that 'we will be able to resolve the problem of the [legislature] making everything political'. 
The proportion of directly elected seats in the Legislative Council looks likely to fall to what it was in 1991. But if it's any consolation, your preferred candidates are barred from running – so it doesn't really matter does it?
With no pesky pan-dems asking questions and opposing things, the government will finally be able to deliver affordable housing, fund hospitals and elderly care properly, and bring inequality to an end. So there's that to look forward to.
Some reading for the weekend…
From CJR – Hong Kong journalists' experiences under the NatSec Regime. Stand News has done something similar on censorship. And reflections of a young local journalist.
A CNN report on why foreigners are choosing not to visit China (now including Hong Kong)…
"If they're willing to arbitrarily detain someone who was a very moderate, thoughtful academic, or a think tank type of person," he adds, "then it's difficult to see how anyone can feel safe."
China Media Project looks at some fairly putrid propaganda surrounding the recently announced supposed ending of extreme poverty in China.
And ASAN Forum ponders post-Xi China. (It's a Korean think-tank – not bad.)
Finally, if you're feeling too happy and cheerful and really want to be annoyed, try Wellcome to Hell – a gallery of produce in supermarkets pointlessly wrapped in plastic.