Other idiocies to end the week…
A district council member has been arrested for wasteful use of the police (who should surely arrest themselves for the same thing).
A guy gets 21 months for throwing eggs at the police HQ last year. (Didn't everyone? I remember one day when you could barely see the recruitment posters on Queensway for all the yolk dripping off them.)
Suspecting that developing young people's critical-thinking skills is not such a good idea after all, the CCP puppet government decides to 'reform' Liberal Studies…
…all the teaching materials will be vetted by the government, and the existing curriculum will be slashed in half "to reduce the pressure on students". There will be more emphasis on the country's development, the constitution, the Basic Law and the rule of law.
It's being replaced with National Education. Education Secretary Kevin Yeung (you know – the one who sent his own children to school in Australia) says the rectified course will need a new name. Patriotic Studies? Socialist Civilization? Obedience Training? Kowtowing for Kiddies? Let's Learn Leninist Loyalty?
(This is just the beginning. Reuters reports that education is in for as thorough a going-over as the courts, complete with vigilante Pinyin-named parents informing on subversive teachers. More good news for emmigration consultants.)
And the government will organize a mass oath-taking for all civil servants (seems the pen-pushers will sign a declaration rather than assemble in a stadium and recite the pledge together). Those who refuse will have their names written down in the National Security Office's Big Black Book of Enemies.
Some links for the weekend…
HKFP has an interview with Clifford Stott – the crowd psychology expert who quit the official body investigating the Hong Kong Police tactics in 2019.
Jerome Cohen on ways the CCP might tame Hong Kong's courts…
At this early point since promulgation of the NSL on June 30, most Hong Kong criminal trials involving anti-Beijing protests … do not fall under the NSL but under pre-existing Hong Kong law, and the Party has not been happy with some of the results.
Among potential measures: 'thought reform' instruction for existing judges; 'sentencing committees' and bodies to correct insufficiently harsh decisions; exclusion of politically untrustworthy judges.
On a related note, possible reasons why Joshua Wong et al pled guilty.
An HKFP op-ed on how Beijing's edict disqualifying lawmakers sets a precedent for the sidelining of Hong Kong's legal system.
An SCMP one rips apart the government's Lantau Dream Tomorrow Vision Scheme Plan to spend a trillion HK dollars on something we already have lying underused all over the New Territories.
In China Story – November 17 as a case study in the suppression of Hong Kong.
A 15-year-old (it says) proof-reads a Hong Kong government Mainland-style press statement.
The government auditor, going for low-hanging fruit, slams the Tourism Board for wasting money on some garbage or other.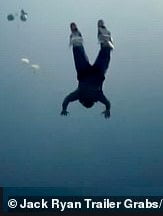 If you're looking for a stocking-filler for Christmas, here's Nury Vittachi's latest book…
'Revolution consultants' from the United States and Europe showed local protesters how to maximize civil disruption while keeping the media on-side. 
So some sort of fantasy-action novel, I guess – perhaps starring Tom Clancy's hero Jack Ryan parachuting into Mongkok to train the natives to overthrow the CCP.
On a different literary level, Tammy Lai Ming Ho's prose poetry reflecting on Hong Kong's freedom movement and its repression.
A thread of 'stupid [actually horrifying and disturbing] shit' that happens in Hong Kong international schools.
The Hong Kong political compass – worth it just for the illustrations.
In international affairs…
The UK reacts to the CCP's 'wolf warrior' obnoxiousness – a bit, at least.
Atlantic on Beijing's missed opportunity to increase its influence in the world.
Nine Dash Line asks whether Central and Eastern European countries are going off China.
RFA report on China's jailing of a tycoon/philanthropist for 20 years on charges of 'incitement to subvert state power'.
And from a couple of weeks ago, a great TechBuzz China background to the Ant IPO fiasco, including China's problems with online loan-sharks and pyramid schemes…
…it was as if, instead of here in the US where Google has moved to ban payday loan ads, Google decided to sell payday loans themselves.