Hong Kong's new regime gets that little bit more creepy as a man appears in court charged with shouting slogans – aka inciting secession – and is denied bail. The NatSec Law makes bail very difficult, and the police need more time to rummage through his phones to find more evidence of evil deeds, or at least thoughts. How long before it's someone wearing a T-shirt?
Rather than going to absurd lengths to silence words and eradicate ideas, would it not make more sense to create a Hong Kong where people don't find independence an attractive proposition? Today's policy address will indicate whether the CCP can think this deeply. A leak suggests the best they can think up is the Integrate You Little Bastards Scheme: a weird subsidy for young people 'seizing Greater Bay Area opportunities' – strange opportunities if you have to bribe people to take them. An SCMP op-ed nails the real problem: Xi Jinping's obsessive need for control via 'bluntly assimilationist rhetoric and policy'.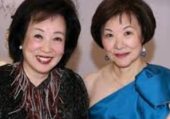 Meanwhile, a reminder that Covid knows no class boundaries as the virus hits ballrooms full of aging tai-tais and their lithesome gigolo-esque dance instructors…
…a number of cases from the Starlight Dance Club cluster have played mahjong with other people … News of the dance cluster has reportedly been worrying residents of high-income districts…
Independence supporters calling for freedom, tycoons' wives doing the tango – no-one is safe.
Speaking of which…
Authorities in the southwestern Chinese megacity of Chongqing have jailed a prominent philanthropist for 20 years on charges of "incitement to subvert state power."