Will Hong Kong's National Security law be retroactive? Will Anson Chan, Joshua Wong, Martin Lee and Jimmy Lai be arrested on Day 1? Will you be jailed for waving a foreign flag? Will the maximum sentence be life? Not even the Chief Executive knows. To be safe, read the government Gazette carefully before you open your mouth or even get out of bed on Wednesday morning.
Whether the law's chaotic presentation is skillfully planned expectations-management or Beijing-style last-minute chabuduo, you are obviously supposed to feel 'shock and awe'. The CCP thinks it is showing everyone how tough and decisive it is, while the Hong Kong public perceive only primitive thuggery.
I can't think of a precedent in modern (say post-WW2) times (this?) for a free and pluralist society with a developed economy to have authoritarianism forced upon it. Can China's leaders comprehend that the more superficially effective their clampdown is, the greater the broad underlying hatred of the CCP will be? They haven't thought this through – but then, it's a Xi Jinping policy.
No-one is spared. The NY Times notes that in assuming direct control, Beijing is sidelining Hong Kong's 'elites', who are reduced to publicly cheerleading a law they know nothing about. The amount of humiliation the shoe-shiners will take never ceases to amaze.
An Apple Daily column makes a sort-of case for Hong Kong independence…
If the joint declaration was void, or, as China contended, no longer valid, then there would not be any legal basis for China to continue to rule over Hong Kong, given that the Treaty of Nanking and the First Convention of Peking – which the Joint Declaration superseded – stated very clearly that Hong Kong and Kowloon were ceded to Britain in perpetuity. This will be a good place to start the construction of a theoretical framework for Hong Kong independence.
[Above links not working – but the articles are out there somewhere.]
Sebastian Veg on the "neo-statist" academics and officials who see the NatSec law as a restructuring of Hong Kong (including its governance and its relationship with the nation) in which the PRC assumes genuine sovereignty, in line with the Xi-era's drive for full CCP control of the state. The coming repression… 
…should undoubtedly be viewed within the same political, legal, and philosophical framework, in which sovereignty and party ideology (friend/enemy distinction) take precedence over liberal definitions of legality…
(With reference to this guy, if you're keen.)
For a taste of what's in store in the education world: the LA Times on the silencing of academics in China, and Bitter Winter on how Mainland students must hero-study Xi to get ahead.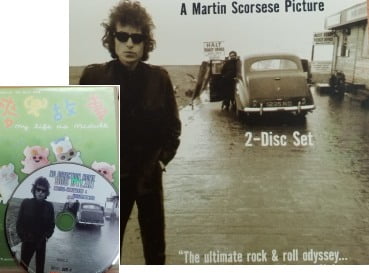 Quick answer to a little cascade of questions: yes, this website will continue. Meanwhile, time to rip a few DVDs (which seems harder to do these days) before I finally abandon the Company Gwailo's PC with its CD drive. My Life as McDull (2001) – a founding work of Hong Kong localism? And the Scorsese Dylan bio. Four months after this photo was taken, I, as a little kid, was at this exact spot. My father wanted to drive through the place one last time before it closed. Memory is hazy, but I think the weather was better.