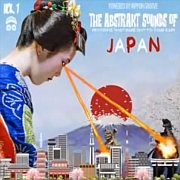 …an extra special helping of links ahead of my forthcoming inspection tour next week of a cooling, calm, soothing corner of Japan.
In Hong Kong, the designation of a polluted pile of swampy mud (of vague Shenzhen-linked ownership) as a Thrusting Space-Age Hi-Tech Innovation Hub-Zone prompts a boom in swampy-mud real-estate deals. Much to everyone's amazement. You will be even more shocked to learn that "…at least ten groups of obscure local and mainland investors, some hidden behind sham directors and secretive offshore companies…" are mentioned.
Yesterday, I mentioned the impossible 'international/pluralistic vs patriotic/obedient' dilemma faced by Hong Kong's officials. Here is a perfect little example. Torn between accommodating patriotic 'TCM' voodoo and evidence-based common (and humane) sense, the Hong Kong government decides wacko bear gall remedies are fine and dandy.
I hate to see a much-loved venerable institution that tries hard to stay relevant and constructive get torn to shreds, but I guess sometimes it has to happen. Poor old National Geographic gets a kicking for not fully grasping the nuances of Hong Kong's housing crisis.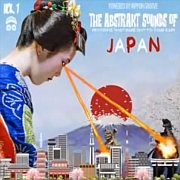 On to cross-straits matters: Why Taiwanese are not Chinese, with reference to Ben Franklin; and (if you seriously have nothing better to do) life in jail with that Brit who had 'Taiwan' tattooed on his forehead.
And let's give thanks to those noble people who read things so you don't have to: the Times Literary Supplement looks at Xi Jinping's 'Big White Book'; and David Webb goes through Hong Kong's pro-Beijing DAB party's annual financial report – and if you really want, that of the HK Democratic Party as well.
An in-depth look into China's technology policies (as seen with ZTE fuss). One conclusion is that the US needs to tackle this alongside its allies – Beijing hugely prefers unilateral skirmishes and fears multilateral ones. Cue Trump busting basic trade relationships with key US partners.
An amusing bit of chat on Belt and Road and Greater Bay Area.
I am working on a grand unified theory of the 'Greater Bay Area/tech hub' thing. Basically, it's about symbolically and psychologically downgrading Hong Kong as an individual and separate economy and identity. The means include at-least titular merger with the cross-border region ('Bay Area') and thus relegation of economic status ('tech' is not a strength or advantage of Hong Kong's, so the city can play only an inferior role). Also, the furthering of demographic merging through migration of young workers and elderly north. The aim is reduced awareness of a discrete Hong Kong identity, less civic self-esteem and roll-on 2047 end-game. Something like that. More later.
Lastly, a big read. Not sure why the South China Morning Post is going to such trouble, but here's a mega-multimedia package on the Spanish trans-Pacific silver trade between Mexico and Asia, drawing on the recent The Silver Way and other sources. By 'multimedia', we mean annoying sound effects and irritating hi-tech text-image interaction. But the actual words (and, in fairness, maps and very cool ship diagrams) are worth it: The China Ship. (Would it be churlish to wonder whether the title, which could have been 'Manila Galleons', hints at an agenda?)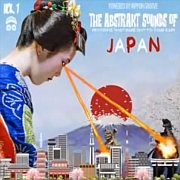 Lastly, to certain gentlemen commenters, a solemn and serious reminder to consider during the forthcoming week of silence…