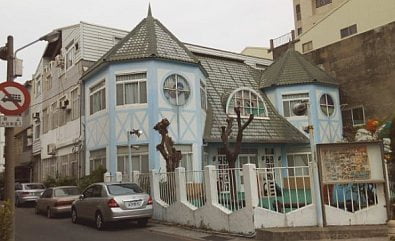 So – after that challenging, protracted two- or maybe three-day week of not-too-much-to-do, we have another long weekend, to be followed by… 2018.
Some (mostly Taiwanese-linked) links to distract from the New Year arrival-hype-mayhem-tedium.
The FT looks at how Hong Kong and Taiwan are diverging as the former criminalizes disrespect for national symbols and the latter accommodates it. (For an amusing example of carelessness in these matters, Taiwan has just printed a load of passports accidentally featuring a picture of another place I know well – Washington Dulles Airport.)
Some media outlets seem to have a problem with Taiwan coverage – an editorial bias that comes from embracing Beijing's portrayal of the country as a 'trouble-making renegade province'. Here's an interesting discussion on Reuters' sins in this respect. (Reuters does not swallow Communist Party fictions on Mainland issues, hence this worthy report on China's shadow-banking proto-potential-alleged quagmire.)
On the subject of quagmires, and bearing in mind the new centralizing of control over the People's Armed Police, here's a plot-theory (like a conspiracy theory but more classy) about a coup.
Lastly – nothing to with Taiwan or the thuggish predator across the Strait – a lengthy treatise on North Korea's non-stop fun soaps and sitcoms.
I declare the weekend open with the comforting assurance that 2018 will last only one year.