I don't get the vast flat-screen TV thing. I get my fixes of moving images from YouTube or the video player on my PC and Samsung Galaxy. The picture is a few inches across and blurred, but I don't notice if I'm watching something of unsurpassed excellence, like (say) this. But people who are into having a 78-inch black shiny slab
on the wall take the devices very seriously. If there's an HDTV version, which makes everything look weirdly unreal – or hyper-real, perhaps – they must have it. If there's a 3D version – enabling viewers to watch garbage while wearing funny spectacles simply for the novelty of seeing something float in front of themselves – they must have that as well.
The latest thing is a curved flat-screen TV. What's the point? There isn't one. Like razors with three blades (or four, etc), it's a stupid gimmick. The crap-production industry keeps creating new variants of crap because they know a certain type of consumer will unthinkingly go out and buy them.
Which brings us to the latest iPhone. The people who are lining up all night to buy these things may seem like cretins, but actually they are smart. Assuming they're not caught, they can sell the gizmos over the border for perhaps double what they paid. It's the end-users, who absolutely must have the latest model now, who are the schmucks.
The latest iPhone is also curved. Or at least some are. But unlike the vast TVs, they're not supposed to be. They get that way because people are too fat, or maybe not. So the zombie-like hordes go to great expense and effort to acquire the precious iPhone 6 because it exists, then start whining because some of its most desirable features – it's a bit bigger, a bit thinner – also make it crumple up more easily, as you would
expect when you think about it.
The unveiling of the iPhone Akimbo (as we shall rename it) coincided with the downloading of an operating system update for my own much-detested iPhone (5, presumably). This was one of those updates where the software engineers change the look of every feature for no reason at all. So a button that was once at the top of the screen is now at the bottom. The icon that used to be one colour is now another. Things that used to be clear and distinct, like the bit you swipe to start the thing up, are now merged into the background design, so you can't see them.
It also gets spooky. I mainly use the employer-issued contraption as a camera. Without being asked, it now divides my photos up in new (needless to say pointless) ways. It has also labeled them with their supposed location – including those taken months ago. It hasn't done it very well: it says a photo taken in my bathroom emanates from Cotton Tree Drive, which is miles out, and it places the (not bad) Dan Dan – Soul Food from Sichuan in Wing Lok St and Bonham Strand, when it's basically overlooking Queens Rd. It gets Discovery Bay right, though it's a big place. But the fact that it does this at all is sort of impressive, even though I can't think of a purpose for this function.
I shall now attempt to answer in pictures the question: what is an iPhone good for?
To record…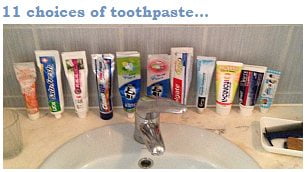 Food-selfies…
etc…