I am spending the week in a small, distant town so obscure that, when you Google its name, you get the name of moderately successful band named after it. I am here to say a final farewell to a loved one, but the mood is not one of moroseness or grief so much as resigned annoyance at the impertinence and unpredictability of nature.
By coincidence, this is the town of my birth. Just a few hundred yards away, past the frozen fields overlooking what passes for sea, I find the long-abandoned tennis court of my first school. The establishment was run by nuns for 'girls and infants' until, just as I arrived, it became hard up and the Belgian order had to let repulsive boys join their straw boater-wearing angels.
Around the corner and up the hill, I find the school has vanished. The convent, far smaller than the mighty and mysterious edifice I remember, is boarded up and covered with graffiti. Not before time. I will never forget the incredibly disgusting food: cabbage that smelled of something more like carrion and could have been sucked up through a straw after being cooked by arc-plasma device. One dish – allegedly a cheese tart – is so indelibly etched upon my consciousness that I can induce myself to vomit within seconds just by imagining its rancid smell and its shimmering, orange surface covered in tiny beads of sweat.
This windy part of town lies on the crest of a ridge and includes aging suburban development, with identical homes with numbers. The house I was born in is in a world apart, downhill and thus inland, with no hint of the coast. It was a gently sloping, winding road where every house and cottage was different and identified by a name. Its feel was that of a village, right down to elderly women looking like Margaret Rutherford wearing hats and carrying shopping baskets.
I have a long-recurring dream in which I am at the top of this tranquil lane where it turns and the last houses give way to hedges and trees. Within a few paces the greenery on either side is so tall that it joins at the top, turning the road into a dark tunnel. I think you can get to the top of the hill where the convent and more urban neighbourhood are, but the farther I press on, the more difficult it gets. The lane narrows, twists and looks impenetrable. Sometimes it gets too steep or too overgrown to carry on; other times it leads to a tiny ledge perilously high on a cliff top. There is no getting through.
Today, awake, I am coming in the other direction. After the last of the 1930s semi-detacheds, I pass a few small rough fields of sheep and horses, and there, off to one side, descending into shrubbery-shrouded gloom, I see what I am looking for. The exit. I always knew I wasn't imagining it. Making the journey backwards is surprisingly quick; everything has shrunk when you have grown up. After a few minutes strolling down the dark, narrow lane – you are actually going into a valley – a long-forgotten row of cream cottages appears, and I turn down past the Joyces, past the Wilcoxes and past my own old home (now valued at around 150 times what my parents paid for it, not counting inflation). Even a Margaret Rutherford-type makes an appearance.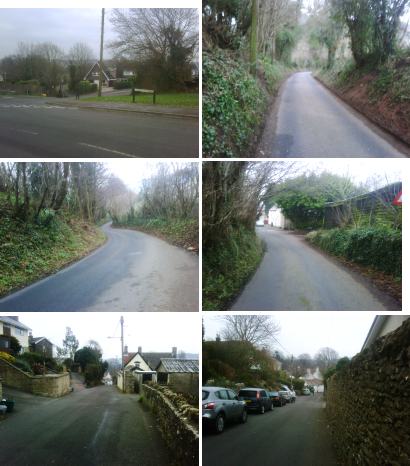 Later, I stop off for lunch in a pub. Retirees line up to take advantage of a two-for-one offer, and the barmaid is patiently tailoring their orders to suit their requirements. "Would you like peas with that?" "No, no peas, dear." "Would you like the salad on the side?" "Oh, no thank you." God forbid any non-starch plant matter should blight their platters. These people are a generation ahead of me and for all I know were even more badly traumatized by inedible school lunches than I was.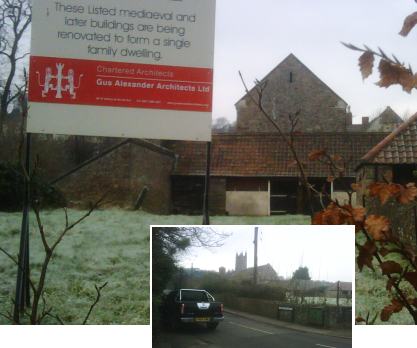 Comments will be cleared… eventually