HSBC avoided the worst of the banking industry's orgy of perverted lust over the last few years. Stupidly, it had previously diversified into US mortgage lending, which resulted in big losses in the 2008-09 crisis. But it wasn't wiped out by exposure to credit default swaps, didn't let some teenage rogue trader flush billions down the toilet, doesn't appear to be owed much by Greece, and hasn't so far been implicated in the LIBOR-fixing scandal (which has every small retail lender and half-bankrupt municipality in the Western world lining up for the class-action suit of the century).
The bad news: it has been caught helping terrorists, drug cartels and Syria. The bank's pursuers were US regulators and senators, who it must be said are an excitable bunch of people prone to seeing crime and disaster wherever they look. And in the grand scheme of things, the sums involved are probably mere crumbs among the dirty money being laundered round the world. Yet even wild wonderful West Virginia, as unworldly and innocent a place as you will find, has been dragged into the disgrace.
Their actions, HSBC people plead, were inadvertent. This suggests that other institutions could well have been making the same mistakes, which implies another more-or-less LIBOR-scale scandal. Lawyers and real estate agents must be smirking as the banking industry's reputation plumbs unknown depths.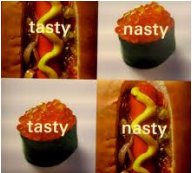 Now the weird bit. Transfers of some funds that should have been prevented slipped through because HSBC's automated detection system ignored… spelling mistakes. The world's most international, global, we-know-every-culture-inside-out financial institution could spot money flowing to or from 'Rangoon' but not 'Yangon'? And yet to and from 'Myanmar' but not 'Mynmar'? The Windows 95 edition of MS Word could have done it.
And the bad news continues. For a short while back there, it seemed that there really was a God, and Hong Kong would not be cursed with the overblown, semi-fascistic bore-fest that is the Olympics on broadcast TV. Now, the ever-sadistic Commerce Secretary Greg So brutally forces the city's viewers to watch hundreds of hours of over-trained, doped-up halfwits running round in circles and jumping into swimming pools for national glory. Two weeks in a cave beckon.