On the top floor of S-Meg Tower, in the heart of Asia's throbbing international financial centre, the Big Boss absent-mindedly sifts through the morning pile of 'incoming'. In a modern, Western corporation, a personal assistant would toss away the junk mail, the glossy brochures, the tedious announcements and the routine circulars. But in a Chinese family-owned company, the emperor must see and control everything.
Ms Fang the hunter-killer secretary opens a white envelope and pulls out a manila file and a letter. "It's from Mr Fan," she announces, and our dynamic and visionary Chairman and Managing Director swiftly takes it. He and TS Fan – of the Fan rice-trading dynasty – have been friends since childhood. The families have ties going back generations to an obscure Guangdong village. They are godfathers to each other's kids.
The Big Boss takes a quick look and then nudges the folder towards the Company Gwailo, who is glancing at his watch and counting down the hours and minutes to the official opening of the weekend. "What do you think?"
I read the covering note. This is the resume of the son of one Mr Kang Jianjun of Stubbs Road, with whom Fan does some sort of business in Shanghai. Kang wants to get his little prince Teddy, currently age five and a half, into St Paul's Co-educational Primary School, an oh-so-high-class, ultra-elite institution for high-achieving geniuses. Would the Big Boss, with his outstanding reputation, social standing and extensive network of important and wealthy friends, pass the resume on to the school and strongly recommend the child?
Does the Big Boss know Kang? Yes. Well, he's vaguely heard of him. So, no, he doesn't. The 12-page resume begins with date of birth and other details and then lists little Teddy's academic and other attributes: bilingual, good at numbers, a fast learner, creative, sociable, musical, shows promising leadership skills, and all the usual. Flicking through, I see the father's dazzling entrepreneurial achievements, various directorships and golf club memberships. Then, on page 4, it gets bad.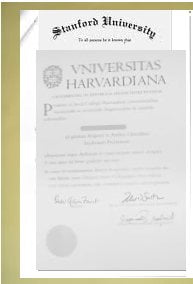 'Family educational background', it says. The father went to Harvard and Yale; mother went to Stanford and Yale; father's brother went to Harvard and Stanford; father's sister went to Yale and Colombia; mother's sister went to Harvard, Yale and Stanford. And then I find why the kid needs a dozen pages in his resume: there are photocopies of all the relatives' degrees. Rather grainy photocopies.
The Big Boss is tempted to do TS's bidding – indeed, he is excited by the urge to see what benefits could follow a favour. This Kang fellow might be well-connected in Beijing. He might have links with huge state-owned companies or government ministries. There could be multi-million dollar contracts or deals going. A slice of whatever TS Fan is getting.
But, I gently remind him, you have no idea. We could check him out, but is it really worth it (as the clock ticks its way towards the weekend)?
"How do you know he's not connected with, say, Bo Xilai?" I ask. "How do you know his wealth wasn't stolen from a state enterprise? How do you know his corrupt patrons aren't about to be arrested? How did he get his wealth out of the Mainland?" The Big Boss is torn. I make a big show of peering at the Xeroxes in detail. "I'm not sure if they're real," I tell him. "But the admissions people at St Paul's would spot a fake a mile off. They're experts."
As I slide the folder back to him, I see he is nervous. The Big Boss of S-Meg Holdings peddling influence with phony degree certificates? But then again, saying 'no' to TS Fan? Turning down the opportunity to shoe-shine? This will be, for him, an agonizing weekend. And I hereby declare it open.