Professional Commons, one of many public affairs groups in Hong Kong comprising people who are too intelligent to be allowed to take part in running the city, proudly present a Chief Executive 'election platform'. None of the presumed hopefuls such as Henry Tang, CY Leung and Rita Fan have come up with one, and somebody's got to do it. One of the proposals is to scrap the high land price policy and give mainstream Hong Kong people and commerce some affordable space to live and work in – in other words, have a normal economy.
Meanwhile, both the Wall Street Journal and the BBC publish damning reports on the impact of this artificial scarcity of space on the poor. While officials will toss a paper by Professional Commons straight into the bin as irrelevant and impertinent, they take big-name international media outlets more seriously; these twin reports will be noticed behind closed doors and perhaps even do a little bit to add to the mounting pressure on the dimwits who pass as policymakers to accept that there is a problem.
The WSJ, perhaps traumatized into social activism by the sight of its owner's wife's pugilistic skills, interviews/videos Yang Lianchun, whose family of four live in 150 square feet of a subdivided Sham Shui Po apartment, for which they have to pay HK$4,000 a month – the bulk of their income. Among the key points in the article: such tiny accommodations are death traps; the situation is radicalizing grassroots people like Yang; and the whole thing comes down to the government's high land price policy.
The Beeb expresses shock at finding that Hong Kong has poverty, and presents as an example Tam Kin-wai, whose family of three also live in a tiny cubicle home in, as it happens, Sham Shui Po. (Did reporters Polly Hui and Katie Hunt do the assignment together – the two stories complement each other wonderfully – or is northwest Kowloon just crammed full of overseas media these days?) The item highlights the growing unpopularity of the property tycoons and also mentions rising social disquiet. And it quotes Christine Loh of Civic Exchange, another public affairs organization, using the rather uncouth word 'wodge'.
To the current government, the only feasible response to the poverty represented by such dire living conditions is to offer a multitude of one-off handouts, scattered across the community in the hope of making people feel a bit richer. The deep strategic planning behind these exercises is all too obvious: a HK$6,000 cash payment to everyone, once we can work out how to actually do it; a few hundred bucks off everyone's monthly electricity bills, since we're obviously not burning enough coal; computer studies for the underprivileged, to be delivered as a thinly disguised election campaign by a pro-government group; and, um, let's do the electricity bill subsidy thing again.
Professional Commons have an actual solution, and they have outlined it in a PowerPoint presentation. As things currently stand, the government attaches great importance to land sales and leases as a source of (superfluous) revenue, to the extent that it doesn't care if it squeezes what must be a huge amount of economic activity out of existence. The group suggests that this extreme perversity – damaging the welfare of an entire economy of 7 million people just to secure a humble revenue stream – be stopped. Let a hundred small and medium enterprises bloom.
It is not, as Professional Commons would readily admit, a new idea. Every other former British colony that used this steal-the-land-and-sell-it fiscal system has long since scrapped it. Artificially reducing the supply of essential economic inputs like living and working space makes as much sense as deliberately driving up the costs of food, clothing or medicine. The rejuvenation and diversification of the city without this burden (slide 10) can only be guessed at, but imagine taking a vibrant and broad-based economy and introducing the sort of rationing of space we currently enforce. It would be economic vandalism.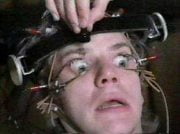 It would be interesting to force senior officials to watch a presentation of this sort; they would have to be strapped down and have their eyes clamped open. (Actually, they would mockingly laugh and condescendingly inform you that it's much more complicated than that, and you simply don't understand). It sometimes feels as if they are malicious, so destructive are the whole land and related policies. If it's any consolation, they probably don't mean any harm. They are just little cretins.