There is a particular type of Westerner who works in Hong Kong educational institutions and is, or becomes, mentally unhinged.  There was the lecturer who fought a years-long battle with his college and the government in an attempt to prove himself exempt from having to pay tiny Mandatory Provident Fund contributions.  A teacher who compiled a 100-plus-page dossier, replete with upper-case, bold and yellow highlighter, which he sent to every senior official and lawmaker, describing his persecution by colleagues and superiors.  There was a course designer in an education faculty whose conflict with his boss led to legal action and a whole, vindictive book.  I have long assumed that such people, who would never last five minutes in a private-sector commercial environment, drifted into education.
Does it Have to Be Like This? raises a second possibility, namely that Hong Kong schools drive people mad.  The author, who has taught in the system, seems to have escaped with his sanity intact – but perhaps only just.  This fascinating and disturbing critique of Hong Kong's education system leans at times towards strong polemic.  At the very least, it is fair to say that this is a highly opinionated work.  Some might say insensitive, or worse after reading a passage like "…the vast majority of Hong Kong males (the current writer hesitates to use the term men)…"
To some of us who have not worked, studied or put children in Hong Kong's local (as opposed to international) schools, the city's education methods conjure up clichés: rote-learning, exam-based, and so on.  We know the system has its shortcomings.  What we don't realize, and what this book describes, is just how dysfunctional the system really is, and what the repercussions are for the whole community.
The book starts with a summary of the overall environment: the prevalence of child-rearing by grandparents or Southeast Asian maids, crowding, pollution, noise, even Confucianism and a culture of not questioning.  It is a colourful, if not entirely sympathetic, analysis of Hong Kong society.
The author then opens our eyes to the strange world of the Hong Kong classroom and school, where teachers – typically female, single and living at home well into adulthood – lecture and dictate to students through microphones, often interrupted by announcements over the school-wide PA system from the dictator-like principal's office.  Teachers are overworked in that they are attending pointless meetings, having naps and long lunches, and marking and correcting students' work without asking why their charges keep making the same mistakes year after year.  He describes the worst aspects of rote-learning and the traumas of the examination system ("Hong Kong does not really have an education system as such, but rather simply has an exam-preparation system").  Textbook publishers, it seems, are "bottom-feeding educational leeches".
He addresses the vexed issue of English versus Chinese medium, teachers' often-woeful standards and the role of cram schools, as well as a lengthy and debatable digression on the way Chinese characters are taught.  He also delivers what, to me, is an epiphany in a single, small fact: all three bands of Hong Kong high school, segregating children by academic ability, follow the same curriculum – that designed for the elite  minority.  The majority of students study for exams they know, from the beginning, they have no hope of passing.  In all my years here, I had never realized this; it's a wonder all kids at band two and three schools aren't dropping out, doing drugs, joining triads and doing 'compensated dating'.  The thinking, apparently, is that exam success is all about effort, and ability plays no role.
Other local assumptions explain much.  "Learning has to be structured and instructional; it is never unstructured or self-structured, and is never experiential."  This is why, when I pontificate in certain company on the theory of evolution, plate tectonics or the history of man's expansion across the world, some locally educated people assume I must have a formal education, and of course credentials, in these fields.  The possibility that I, a non-scientist, would read and learn about these subjects out of curiosity – for pleasure – seems to escape them.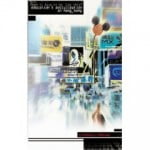 After an esoteric rant about how the British Council trains English teachers, the author looks into the universities, where this lack of general knowledge and awareness of current affairs is noticeable.  "…few [students evince] any particular desire to know… Much of this can be put squarely down to a complete and total absence of reading."  He also describes how academia becomes mired in politics and backstabbing.
Even allowing for some exaggeration on the jaded author's part, it is easy to see how working in such a system would drive someone to despair, or to writing a sometimes-undiplomatically phrased book. Is it any wonder that anyone who can do so – including Education Bureau officials who oversee all this – sends their kids overseas?  What would Hong Kong, with its generally productive and resourceful people, be like without handicapping itself with such a system?
Does it Have to Be Like This? Education and Socialisation in Hong Kong is available at Amazon and here.